no
Jerusalem
Local Authenticity
HOTELS IN JERUSALEM
People from all over the world come to explore and experience the magic ambience of Jerusalem at first hand. Whether it's strolling through the vibrant Machane Yehuda market, tasting authentic food and meeting colorful people, sitting in small bars until the wee hours, visiting the Western Wall and hearing prayers in several languages, walking around the Old City and even buying a souvenir for someone you love.
Brown Hotels in Jerusalem invite you to stay in unique boutique hotels near Machane Yehuda market, in the city center or in the German Colony, perfect choices to relish lifestyle, nightlife and cuisine in the capital.
CHOOSE YOUR BROWN IN JERUSALEM
Revived Splendor
Villa Brown Jerusalem
Jerusalem
Check it out…An intimate Jerusalem atmosphere with an intriguing design, an underground cave bar , waited breakfasts and luxurious rooftop spa
Vintage Jerusalem
Villa Brown Moshava
Jerusalem
Our most romantic hotel (aww) ... an intimate boutique hotel in the pastoral German colony, a spa treatment room, a Jerusalem courtyard and amazing design!
Contemporary
Classic
Brown JLM
Jerusalem
Top-notch design at a premium Jerusalem location overlooking Independence Park, rooftop pool and bar, pampering spa and plenty of character.
Market Vibes
Brown Machne Yehuda
Jerusalem
By the time you say "Mahane Yehuda" and you find yourself in the busiest market in the city. Experience Jerusalem and stay in a hotel designed in an urban atmosphere with New York chic
TASTE THE CITY
Nightlife and fine dining are an integral part of 'The Brown Experience'. Feel free to drop in for a drink at any one of our awesome rooftops, bars or restaurants. Come hungry!
TAKE A BREAK
Feel free to take a time out, relax and pamper yourself in the variety of spa rooms in Brown hotels, book a combo vacation and massage package, or make a date with your besties for a fun day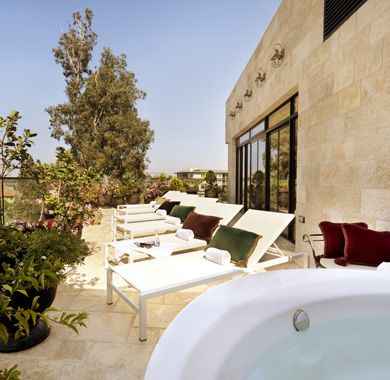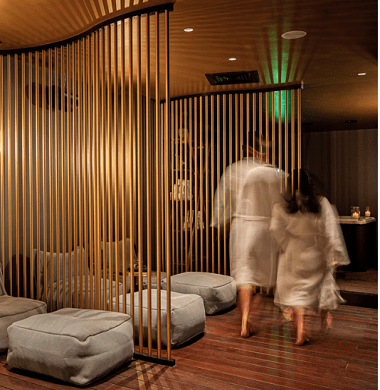 Exploring Jerusalem: This is What You Need to Know About Hotels in The City
From religious sites, to historical attractions and lively nightlife spots, Jerusalem is one of the most remarkable cities in the world. Whether you're looking for a luxury stay or something more budget-friendly, here's what you need to know about exploring Jerusalem and its hotels.
Discovering Unique Features at Hotels in Jerusalem
When making your choice of hotel in Jerusalem there are a few things that you can expect to be unique. Many of these hotels offer luxurious amenities such as private pools, spas and fitness facilities which you won't find anywhere else. Additionally, guests can often take advantage of incredible views of the city from their room's balcony or terrace. But the most unique feature that all hotel guests will find in Jerusalem is proximity to some of the most important religious sites on earth – places like the Western Wall or Dome of the Rock.
Enjoying Sightseeing Opportunities
In addition to being close to many important cultural sites, visitors staying at a hotel in Jerusalem will also have access to incredible outdoor activities and sightseeing opportunities within the city itself. Whether it's taking a walking tour through Yemin Moshe neighborhood or exploring ruins at the ancient city area – there is no shortage of amazing experiences waiting for those who decide to visit this magical place! Furthermore, visitors shouldn't miss out on some local delights such as shopping in Mahane Yehuda Market or dining at one of the world class restaurants and bars the city has to offer.
Exciting Nightlife Experiences
One of the best features about visiting Jerusalem is that nightlife here never sleeps! Every visitor should take advantage of a few nights out on the town during their stay – whether it means experiencing fantastic restaurants serving regional cuisine or enjoying the atmosphere of some amazing bars and pubs here! Before heading out though, make sure to check with your hotel's concierge or doorman for recommendations on where they think it would be best suited for you and your group's specific needs. No matter what kind of nightlife experience you're looking for during your trip – odds are fairly high that you'll discover it right here in the holy city!
Are you looking for a hotel in Jerusalem?
Consider one of Brown's hotels
Villa Brown Jerusalem - represents a confluence of contemporary small-scale luxury and the nostalgic opulence of the city's colonial era. Housed in an impressive 19th-century villa that has been painstakingly restored to its former glory.
Villa Brown Moshava - The Villa Brown Moshava Boutique Hotel in Jerusalem is located in a historical landmark building at the heart of the Moshava ("colony") quarter in Jerusalem.
Browm JLM Mamilla - perfectly located in the heart of Jerusalem and is the new and attractive Jerusalem son of the Brown Hotel family.
Brown Machne Yehuda - This boutique hotel is located just a few steps from the famous Machne Yehuda market, along with all the finest bars, restaurants and tourist locations in Jerusalem.
So if you're considering booking a stay in Jerusalem – rest assured knowing there are plenty of great options available!
From luxury features at internationally recognized hotels to budget friendly inns – this remarkable city has everything travelers need for an unforgettable vacation experience!
Book your trip today and let your journey begin!