no
WELCOME WOM
Suave, sophisticated, and right on Allenby, this WOM hotel by Brown Hotels offers maximum experience at minimal cost. This hot-mod hotel, just a short stroll from the beach, an impressive choice of shops, cafes, and bars, is the perfect choice to enjoy ultimate Tel Aviv experiences. Wom offers designed private pods for singles and couples, engineered to suit the needs of today's contemporary, digital, urban, style-loving travelers seeking to stay in central, urban locations and connect to the local vibe at wallet friendly prices.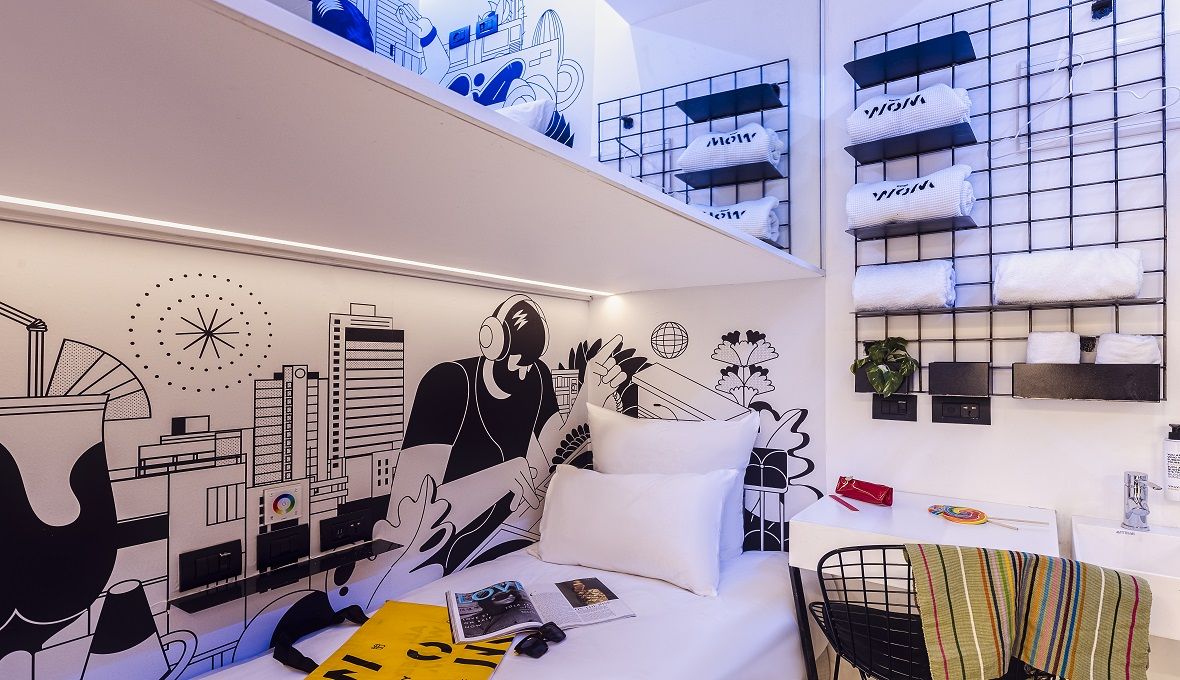 The Pods
WOM Allenby offers 47 compact and stylish pods: Solo Pod (for one person), Twin Pod (2 guests in separate twin beds) and King Pod (2 guests in a double bed). All rooms offer towels, bathrobes, slippers, quality Egyptian cotton bedding, air conditioning, safe, free Wi-Fi access and more.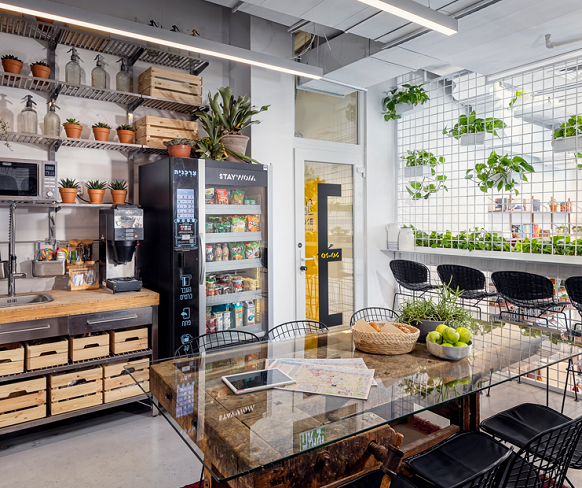 The Concept
With a vision to revolutionize the traditional hotel market and hospitality experience, WOM was founded by architects, designers, and hoteliers. The concept is to provide guests, "new generation travelers", the opportunity to stay in leading, central locations in upscale cities at wallet friendly prices. WOM Allenby offers common spaces, an art gallery, a lobby, an equipped work complex and the opportunity to mingle with a kaleidoscope of people.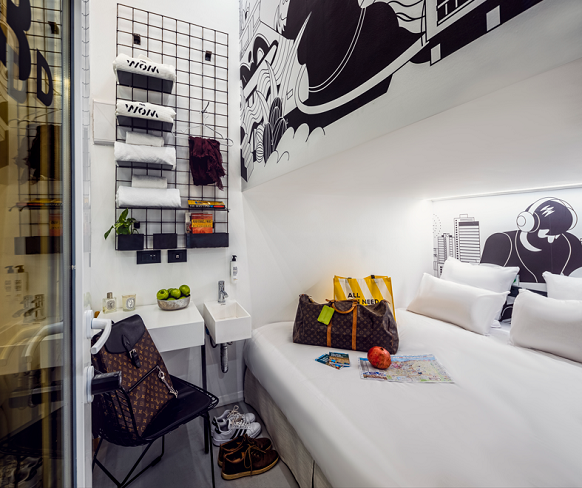 DesignCreaTology
Located at the entrance floor to the "Lighthouse" building, which is also home to the Brown Collection ''Lighthouse'' Hotel, WOM is just a stroll from the beach and the city's numerous choice of cafes, eateries, bars, clubs, and exclusive shops – perfect way to discover the city's utopian hangouts and connect with the true Tel Aviv vibe.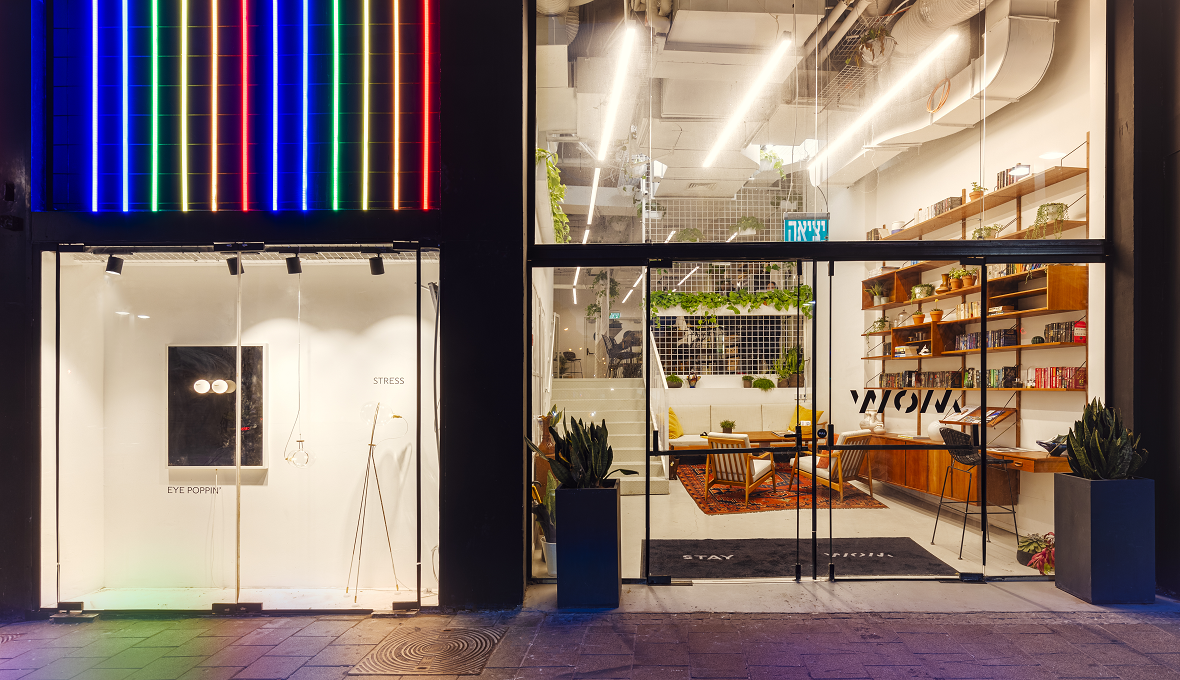 The Hood
In synergy with design, creativity, and technology, sustainability and environmentally friendly values are at the core of WOM's 'DesignCreaTology'.
Pod partitions arrive intact and are assembled rapidly and error-free. WOM's smart planning allows to double standard hotel units, using minimal space while reducing construction time.