no
BROWN BRUT
Urban Seafront Vibes
Brown Brut
New Boutique Hotel in Tel Aviv
Say hello to Brown Brut, a spectacular new boutique hotel, located right by the promenade of Tel Aviv, between Neve Tzedek neighborhood and the beach that stretches at its foot. The hotel is housed in the Gaon House, an office building built in the late 1970s. Upon becoming a boutique hotel, the unique structure underwent a process of urban renewal that brought the blush back to its cheeks.
Some hotel facilities are not operating at this time of pre-opening phase.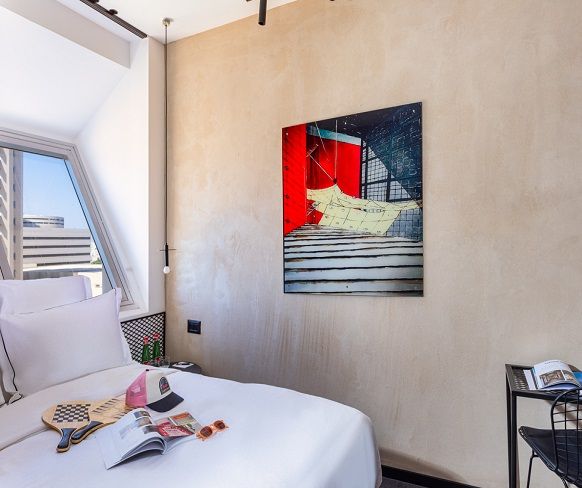 Design
The entire building is designed and inspired by the tradition of brutalist architecture, hence its name. All of the rooms face the sea and are sloping downwards, in order to reduce the direct penetration of the sun rays through them. From the outside, the hotel is characterized by a recurring series of painted precast concrete elements, making it easy to spot from a distance. The storage areas are open and decorated with blackened metal mesh and the bathroom and toilet spaces are decorated with graphite-colored terrazzo tiles. The walls of the hotel rooms and public spaces are adorned with works by Israeli artist and designer Karin Perez-Balder.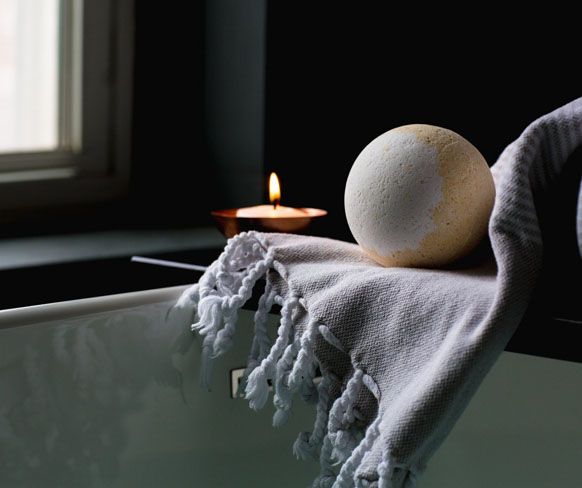 Spa
Our spa staff will be happy to offer you a range of professional treatments in the pampering couples treatment suite. Recharge your body and mind with new energies. The suite includes a private jacuzzi bath (by booking a suitable package in advance). Accommodation can be booked at Brown Brut as part of a romantic and pampering accommodation and spa package, by prior arrangement.
*The spa is not yet operating
Neighborhood
There is a saying; "Location is everything". For us, at Brown, this sentence is a motto. Brown Brut is located between the beach and the beautiful Neve Tzedek neighborhood. Charles Clore Park, which extends below the hotel and invites you to a picnic or just unwind under the sun. A stroll down the promenade will lead you  to Jaffa and its many alleys; the flea market, the Venus complex, the cool boutiques, Clock Square and more. North of the hotel, just within a walking distance, you will discover the bustling Allenby-Ben Yehuda, the Carmel Market, the Nahalat Binyamin pedestrian mall, the Kerem Hatyemanim neighborhood, the station complex and much more.