no
New Boutique Hotel
Bohèmien Bourgeois
The new Hôtel BoBo presents the original and contemporary boutique experience the Brown Hotel Collection is known for - on a large scale, right by Tel Aviv's most prestigious boulevard. The hotel's 200 rooms and suites offer spectacular views and bold eclectic design, mixing classic elegance with raw urban touches. The hotel's rooftop bar and plunge pool, restaurant, conference center and lavish spa complement a perfect Tel Aviv hospitality experience.
The main inspiration for Hôtel BoBo's design comes from films such as "Hair", "The Dreamers" (Bernardo Bartolucci) and others. Alona Eliassi, the designer of the hotel, architect Yiftah Arad and branding company Studio Roof, embedded the groundbreaking vision together. It is the largest and most stylish hotel of Brown Hotels and is located in the heart of the city's buzzing scene, at 42 Yavneh Street, the corner of Rothschild (the former "Menorah House"). The hotel offers an exceptional and Tel Avivian hospitality experience of urban renewal and symbolizes most of all the upheaval that the city center is undergoing from office buildings that have been transformed into vibrant hospitality centers.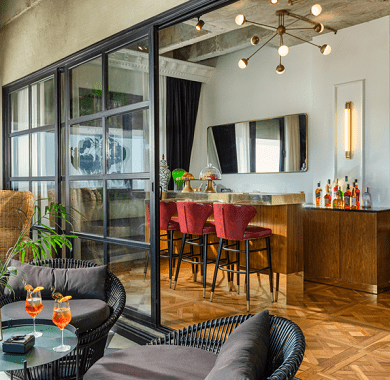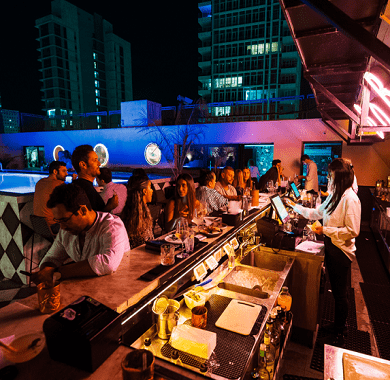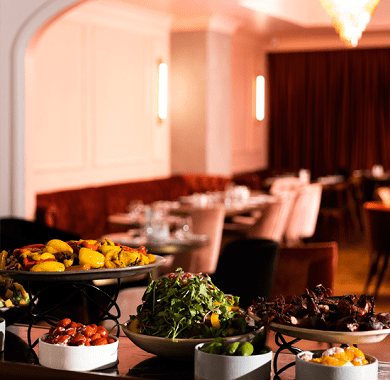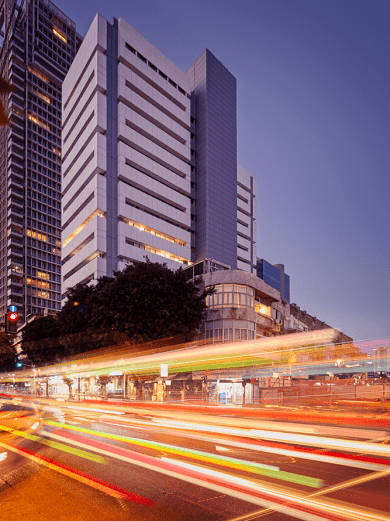 Location
Located at the crossroad off Yavne and Rothschild Streets, Hôtel BoBo's prime location is the perfect starting point for to the Tel Aviv's hottest spots. Surrounded by a wide variety of cafes, bars, shops and clubs, scattered throughout Rothschild Boulevard, alongside contemporary art galleries, the renowned Carmel Market which is within a walking distance, the national theatre, HaBima, located at the end of the boulevard. The trendy, colorful Nachalat Binyamin street and the beach promenade are a short drive away.
Rooms
The hotel offers 200 designed and well-equipped rooms with panoramic views of Tel Aviv and the Mediterranean sea. All rooms are equipped with a King-aize system and the unique Brown Hotels custom-made mattress, as well as the collection's finest cotton linens.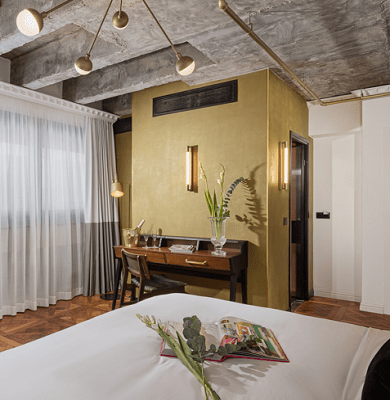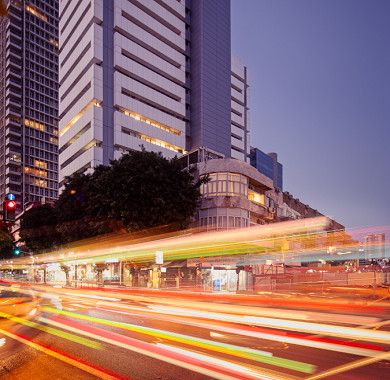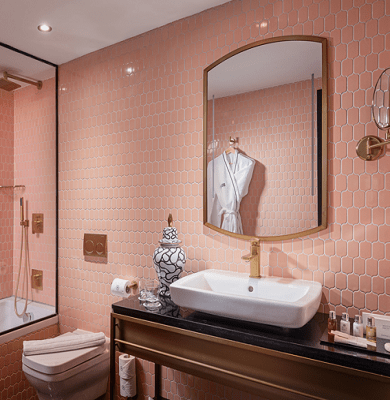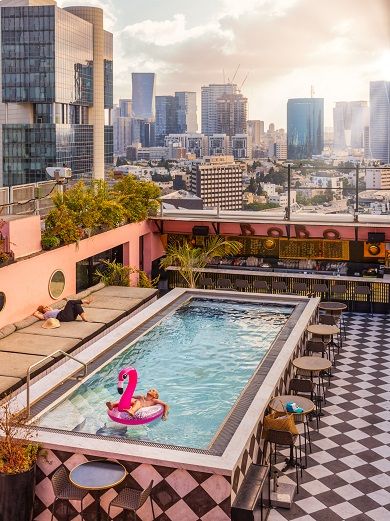 Rooftop
It's not fully a Tel Aviv vacation without a pool at the property, is it? Well, guess what - you are in for a treat! The rooftop, located on the 14th floor as well, offers a cocktail bar, tanning deck, a hot tub and outdoor showers and the crown jewel - our rooftop pool!
*The pool is open between 10AM through 5PM
*The bar is open between 12PM through 5PM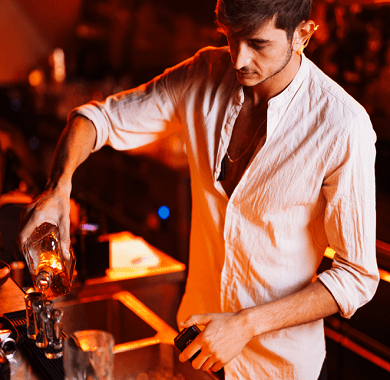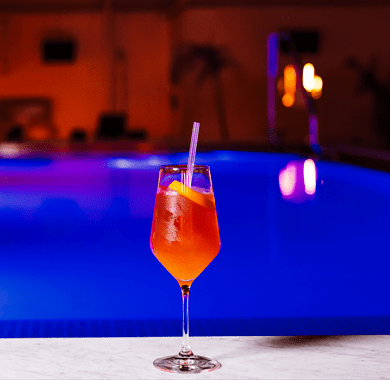 MÉLI-MÉLO BY MEIR ADONI
Also locared on the 14th floor, Méli-Mélo, an upscale "Kitchen" bar, led by the esteemed Chef, Meir Adoni, who has been cooperating with Brown Hotels for several years. Adoni takes the Israeli-Mediterranean cuisine to the next level as he combines it with the Japanese and French cuisine. The place will be operating as a "kitchen" bar in the early hours of the evening and as a sexy lounge at night (the rooftop bar is not kosher).