no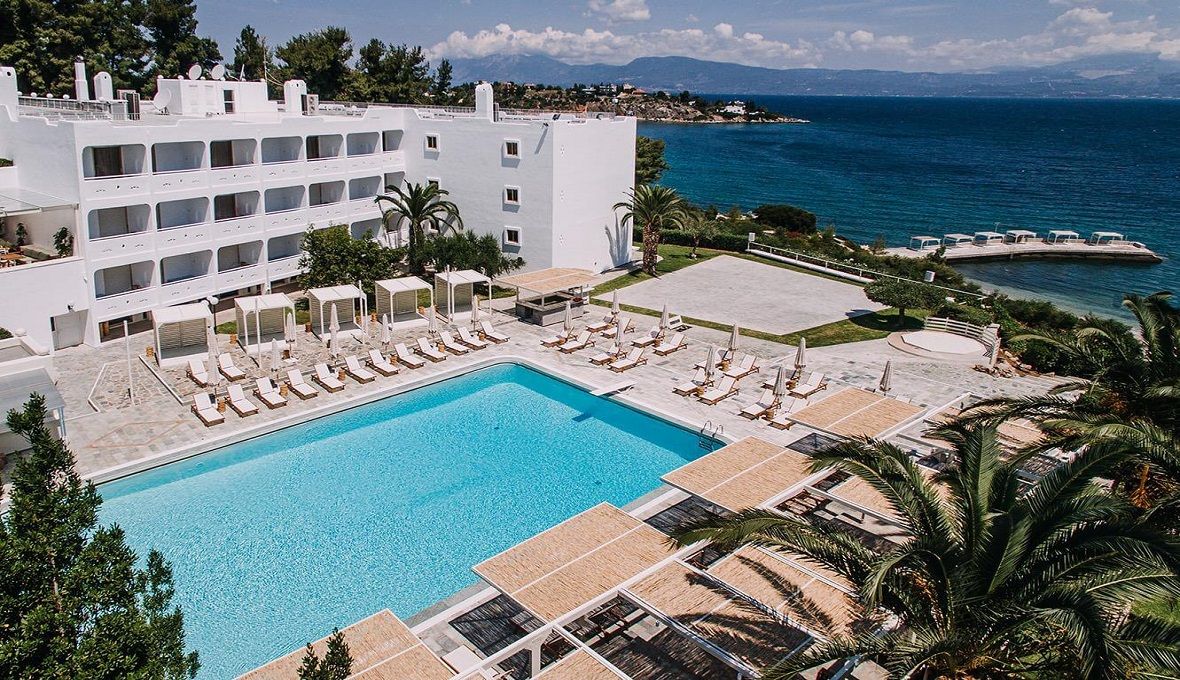 Brand New Resort near

Athens
Easy- going, breezy, and cool. We dreamed of a resort that would create the feeling of the perfect Greek summer bliss; and we created Brown Beach Chalkida. An easy drive of only an hour away from Athens, this resort will show you what the renowned Greek lifestyle is all about. After all, it's summertime, and the living is easy. Our 119 rooms and suites are cool and speakeasy. Always contemporary, with a touch of the Cycladic aesthetic. Needless to say, the sea is just a few steps away from the resort. Naturally, you will have your very own swimming pool as well, paired with an vibing pool bar. Of course we couldn't resist but creating an array of bars and restaurants, dedicated to the local cuisine. Gastronomy is, after all, our middle name. Join us and the only thing you have to think of is whether to take a splash in the pool, or at the sea right in front of you! Bring over the little ones and get ready for a dreamy family summer!
20% OFF + 1ST KID UP TO 12Y OLD - FREE OF CHARGE (PARENTS ROOM)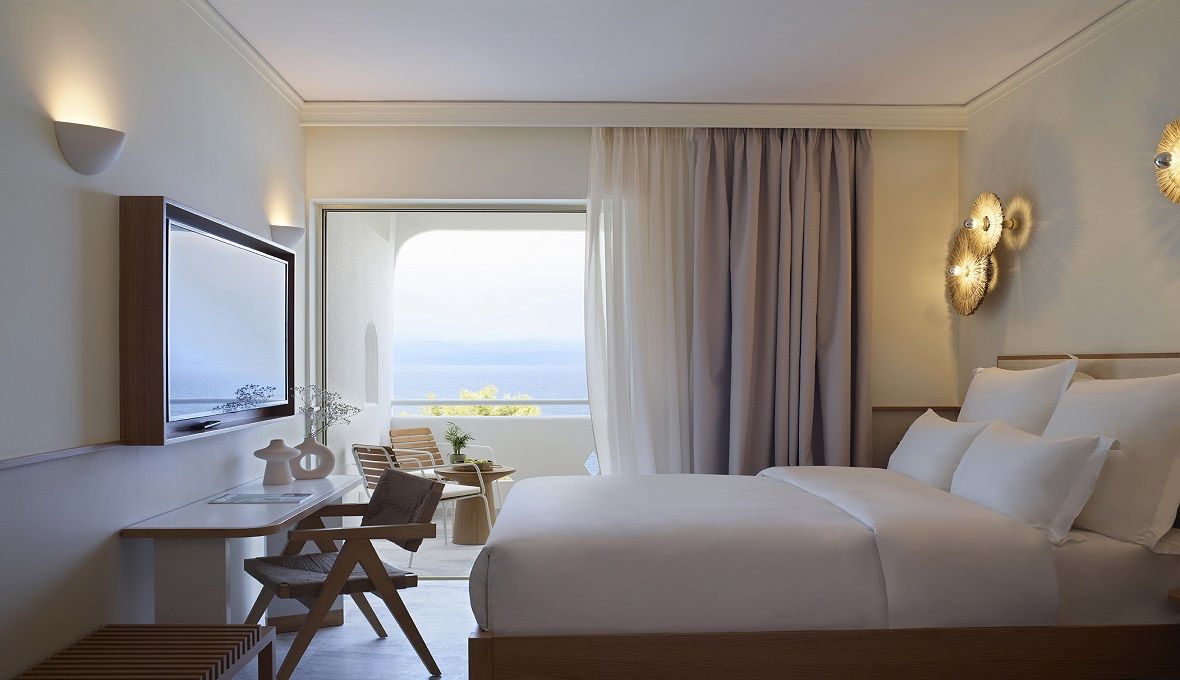 Rooms
Gracious and light, our rooms were crafted for your relaxation. We got inspired by the iconic Greek style and added a few light dashes of blue, just to accommodate the eye into the stunning view spreading in front of the resort. Tones of sand and white bind the interior, creating an ambience that is certain to relax you!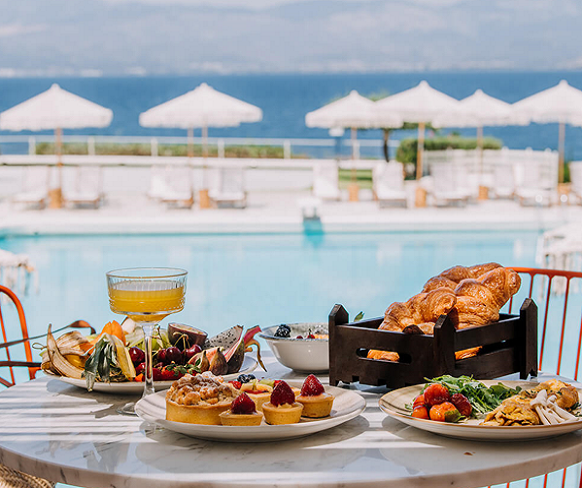 Restaurants & Bars
We have created a whole collection of culinary experiences for your pleasure only! Depending on your mood, you can simply pick between the creations of our main restaurant, inspired by the local gastronomy and bearing, of course, our signature twist! Or you can grab a snack in our Italian bar! Naturally, our beach bar will keep you full and refreshed throughout your sun tanning sessions!
Wellness
True to the Brown Hotels mentality, we have created an in-house spa simply tailored to ease your senses and rejuvenate your spirit. Self-care is not a matter we take lightly. A stunning hammam, your very own in-house sauna and, of course, a broad selection of therapies await for you to indulge and unwind. After all, self-care is not a matter we take lightly! Opening soon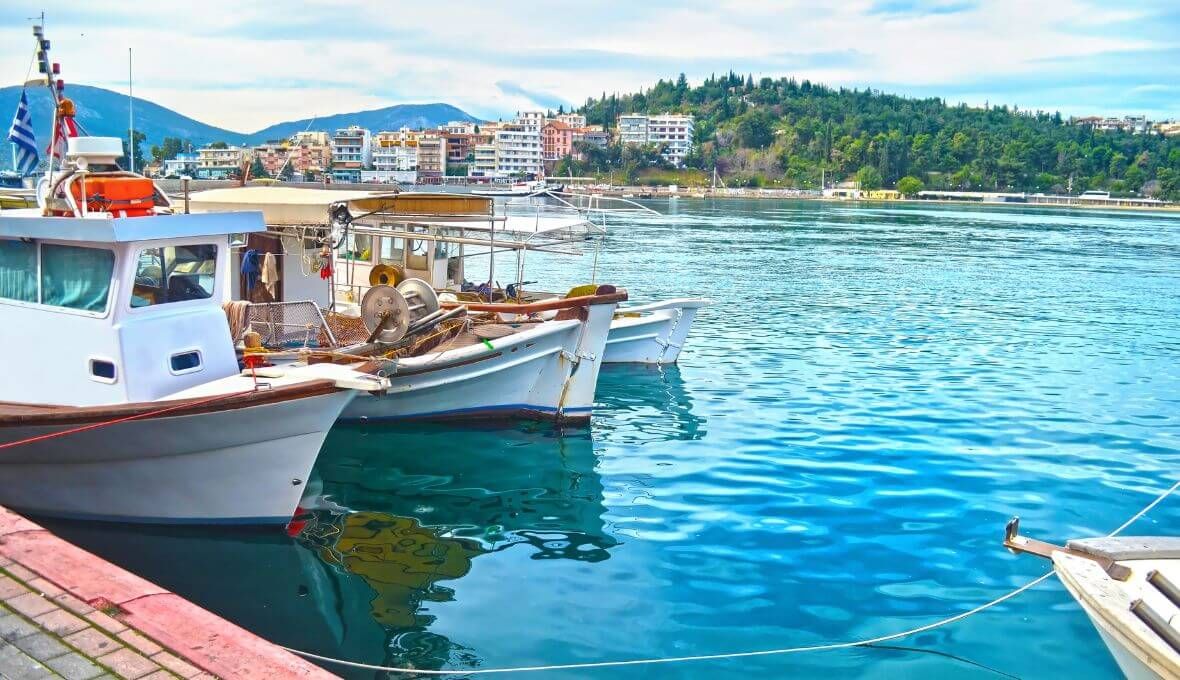 Destination
A little more than an hour away from Athens, Eretria remains a secret from the tourist crowds, despite being a favorite escape for the Athenians. The exquisite landscape of the area hides some incredible treks, glorious mountain roads, and plenty of unspoiled shores. Chalkida is ready to welcome you with some of the most amazing fish you've ever tasted. Vibrant even in the winter, Chalkida offers a broad array of local bars, picturesque restaurants and seaside taverns.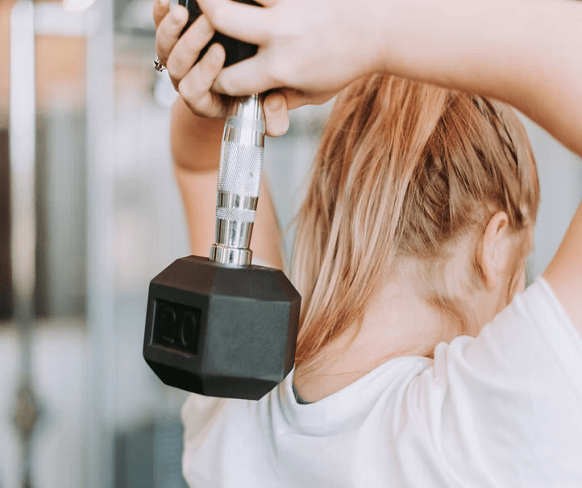 Gym
Eager to keep fit while on holidays? Our in-house gym is designed to cover every aspect of your training! Stylish and chic, we designed our facilities to give you a sense of lightness which will turn your workout into pleasure!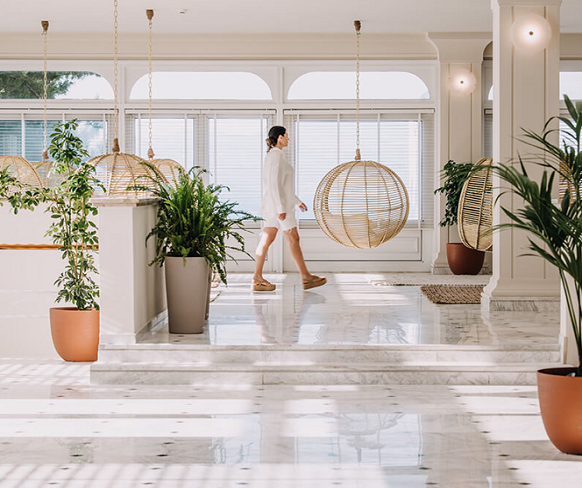 Special Events
This is as romantic as it gets. Brown Beach Chalkida opens up to a charming gulf, with unlimited views of the sea. Brim with trees and Mediterranean vegetation, our gardens can be transformed to your dream setting! We even have a little chapel, right on the side of the garden. Just imagine having your special day here and then heading straight to the sea for the perfect beach party! Naturally, our team will make all your wishes come true!