no
Boutique Hotels in Jerusalem
With its historical and religious sites, Jerusalem is one of the most traveled cities in the world. Home to some of the oldest churches and shrines, such as the Church of the Holy Sepulchre and Western Wall, visitors come from all over the globe to experience this ancient city.
Looking for a unique place to stay during your next trip to Jerusalem? Check out one of the city's boutique hotels. From historic properties to modern design hotels, there is something for everyone. Here are a few of our favorites.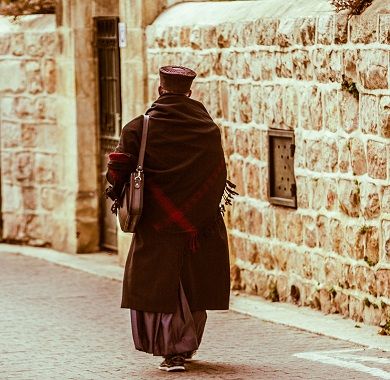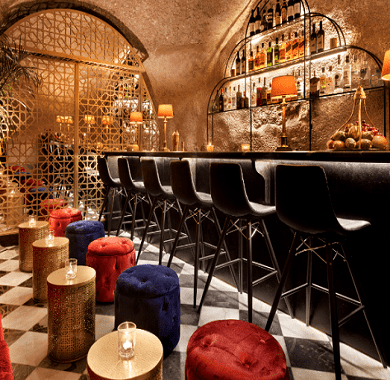 What Are Boutique Hotels Like in Jerusalem?
Boutique hotels in Jerusalem offer travelers a unique and boutique experience. These establishments are typically smaller than traditional hotels, providing guests with an intimate atmosphere for their trip to Jerusalem. Boutique hotels are often individually decorated and feature locally-made furniture pieces and artwork, creating a boutique ambiance not found at the usual chain hotel. Along with the boutique decor, boutique hotel guests can expect attentive service from a staff committed to making their trip as comfortable as possible. Some boutique hotels in Jerusalem offer additional amenities such as rooftop terraces with stunning views over the city that make for beautiful moments of contemplation during a stay in Jerusalem.
Are Boutique Hotels in Jerusalem Necessarily More Expensive?
When it comes to affordable accommodation in Jerusalem, most people would assume that boutique hotels come with a hefty price tag. However, this does not have to be the case! By doing a bit of research and taking advantage of special offers, you can find affordable boutique hotels in Jerusalem that are just as good - if not better - than regular ones. Not only do these provide you with the comforts and amenities of an upscale hotel at a fraction of the cost, but they also explore unique cultural experiences that create unforgettable memories. Bottom line: affordable boutique hotels in Jerusalem are out there; you just need to scout around for them!
Looking for boutique hotels in Jerusalem? Here are some our favorites:
Villa Brown
If you're searching for an exceptional hospitality experience within the ancient city of Jerusalem, look no further than Villa Brown Hotel. This city center hotel offers all the luxury and convenience that one looks for in a hospitality experience. With elegantly designed modern rooms and suites, exquisite Mediterranean-inspired dining, and endless activities to explore, you'll feel as if you were transported to a world of your own. Relaxation awaits at Villa Brown, located right in the heart of Jerusalem - perfect for all types of travelers looking to take in the city's stunning architecture or explore the vibrant culture.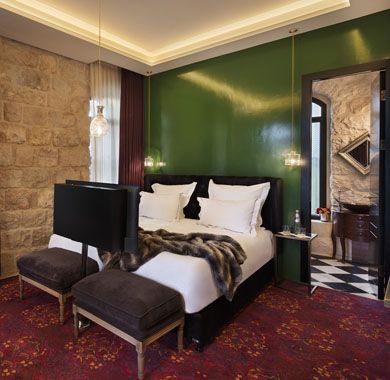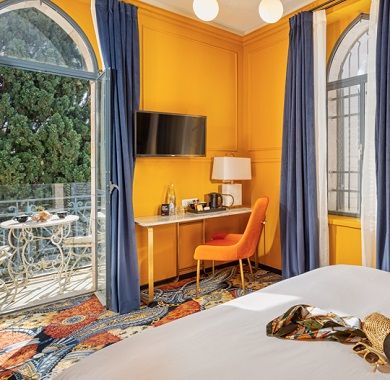 Villa Brown Moshava
The Villa Brown Moshava Hotel is a Jerusalem dream come true - Located on a historical landmark it's nestled in the heart of Jerusalem's German Colony, so you're guaranteed a sense of Jerusalem authenticity while enjoying all the comforts of home. While staying here you can take a refreshing dip in the pool, lounge around in your spacious accommodation, or wander through the area taking in Jerusalem's stunning architecture and culture.
The German Colony in Jerusalem is a historic neighborhood located near the center of the city. It was established in 1873 by members of the German Templers and was built in the style of a typical 19th-century German town. The area also features many modern cafes and restaurants, as well as some historical sites like the Templar church and museum. The colony is one of the most popular tourist destinations in Jerusalem due to its location, quaint atmosphere, and unique architecture. Whether you're there for business or pleasure, Villa Brown Moshava provides the perfect place to experience Jerusalem with its classic charm and modern amenities.
Brown JLM Mamilla
If you're looking for a spectacular stay in Jerusalem, you'll want to check out the Brown JLM Mamilla Hotel. Located in the heart of Jerusalem at the epicenter of the bustling Mamilla Mall and just minutes from the Old City, this international boutique hotel offers visitors a luxurious experience like no other. Not only are its accommodations plush, welcoming, and indulgent, but its location ensures you can enjoy the city's delicious food and a wide array of cultural attractions with complete ease. Spend your days lounging around the pool or exploring the nearby shops on Mamilla Road – whatever it is you decide to do, your stay at Brown JLM Mamilla will not soon be forgotten!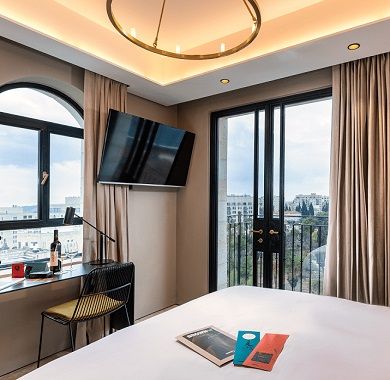 What to Expect From a Boutique Hotel in Jerusalem?
A stay at a boutique hotel in Jerusalem means you can expect unparalleled luxury, combined with authentic experiences. From indulgent spa treatments to local flavors on the menu and even tours with knowledgeable guides, many of the luxuries that come along with staying at boutique hotels are tailored towards giving guests an immersive experience of one of the oldest cities in the world. You'll likely find rooms decorated to reflect the heritage of this historic city, alongside all of the modern comforts like high-speed Wi-Fi and climate control just to name a few. Whether for business or pleasure, you truly cannot go wrong when it comes to checking in to a boutique hotel in Jerusalem.