no
URBAN BOUTIQUE HOTELS
IN TEL-AVIV AND BEYOND 
Brown Hotels is a Tel Aviv based design hotel collection, with hotels located in Tel Aviv, Jerusalem and Croatia, with new hotels opening soon around the world. Our properties are rooted in devotion to service, design, innovation, style and authenticity. They evolved out of the desire to create dwellings that not only showed tourists the real culture and creativity of the city's youthful population, but also to expand the nightlife and neighborhood joints for locals. We strive to make each of our hotels unique, independent and imbued with a true sense of place. We take pride in being recommended by the world's leading international lifestyle, design and travel publications such as Vogue, Times, wallpaper, Travel and Leisure, Conde Nast Traveler, National Geographic, NY Times and more. 

The Brown Hotels Collection is developing rapidly in Israel and around the world and is opening up hotels in desirable destinations in Greece (Athens and Thessaloniki), Germany, the UK and more, as well as in Tel Aviv, Jerusalem, Eilat and more.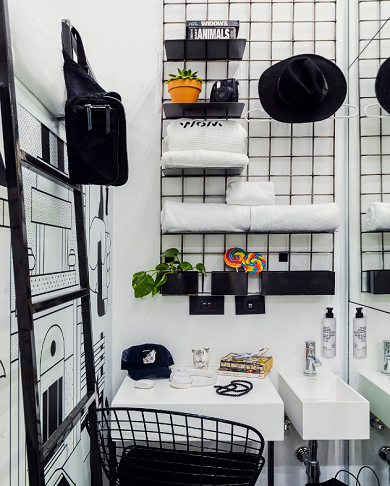 WOM is the first pod-style hotel in Tel Aviv, offering stylish, private, design-led rooms in the center of the city. WOM is a new, hybrid accommodation engineered for today's contemporary, urban traveler.
The WOM traveler values design, a sense of community and the experience of staying in a central, urban location at a wallet-friendly price point.