no
T

heodor
Contemporary Bauhaus Chic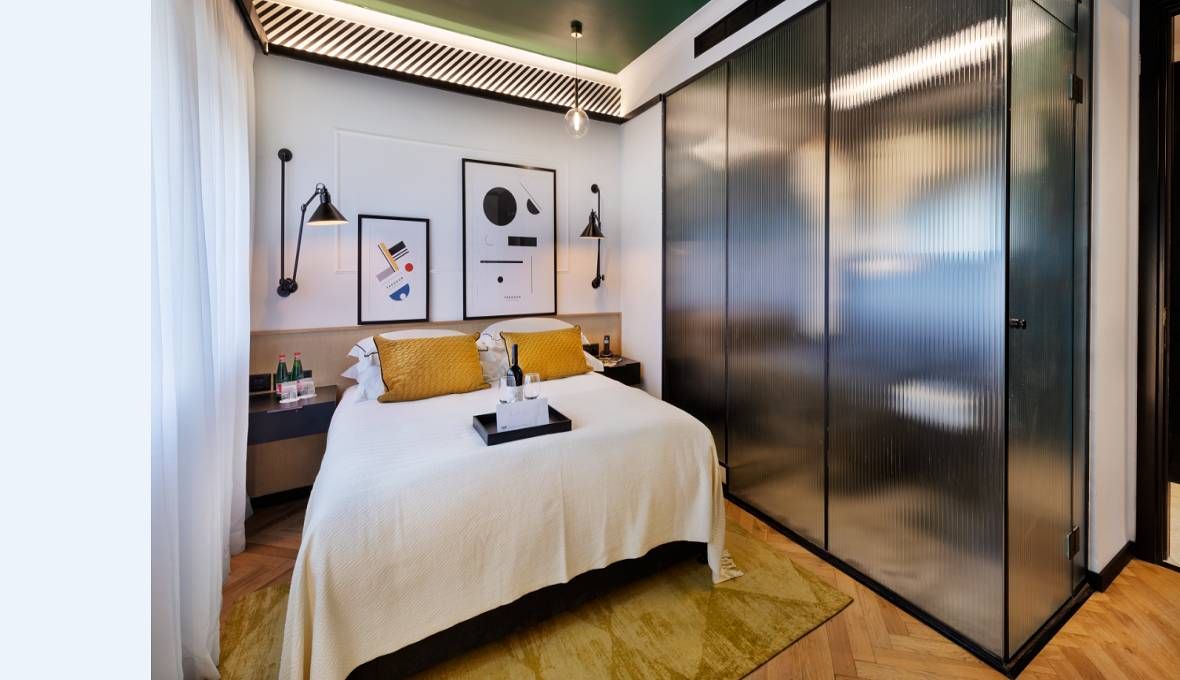 Boutique Hotel in Tel Aviv
Scene-centered Bauhaus Chic: A Bauhaus-themed boutique gem with a trendy bar-restaurant, right at the hottest corner of Herzl St. and Rothschild Blvd in Tel Aviv. The modern takeoff on Bauhaus architecture provides an upscale and sophisticated background to one of the most Telavivian experiences.
The most popular part of the hotel is the Cena restaurant by chef Tomer Agai. it is a local restaurant with a great breakfast and a bar vibe when the sun goes down. you are welcome to have a drink, eat well and feel the real Tel Aviv - right inside the hotel.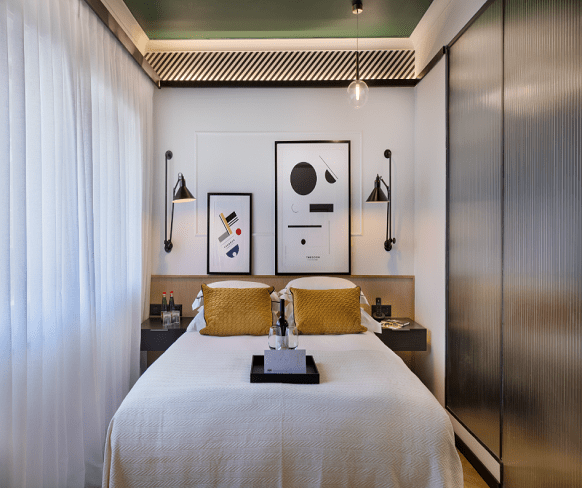 Rooms
The 34 beautifully designed bedrooms and suites offer an exclusive accommodation in the beating heart of the white city. Their inspired contemporary Bauhaus design provides a real excitement to the eyes, and the delicate touch of the Egyptian cotton linen brings you into a world of softness.
Some of our rooms also offer a transparent glass bathroom, or an outdoor terrace shower, as a testimony of the Tel-avivian eccentricity.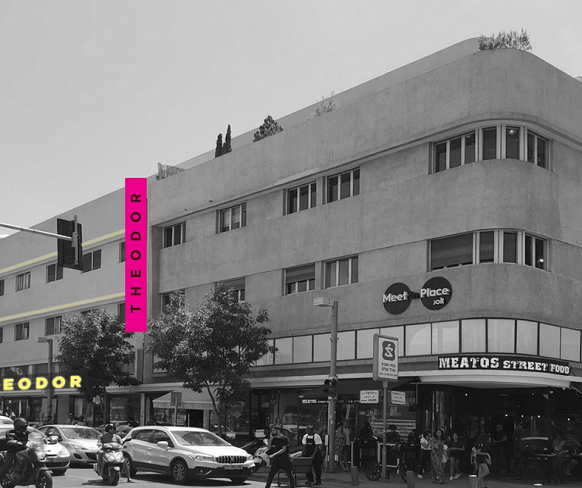 History & Design
The building was designed in the International Style by architects and engineers Yosef Kashan and Elisha Shimshoni in 1935, as an office building above commercial floor. The building is being preserved by virtue of the Conservation Plan 2650b. Herzl 10 is part of an urban "block", designed by various architects at the same time which creates a continuum of modern facades to Rothchild Blvd, Herzl Street and Lilenblum. Features include horizontal elements such as cornices, openings and a frame built around the windows of the commercial gallery. In the framework of conservation work, its designation for residential purposes was changed and a partial floor was added.
Architecture and Conservation: Architect Benny Molcho. Documentation: Architects Ilan Kedar and Haviva Even. Project initiators: Esther and Eliezer Noy."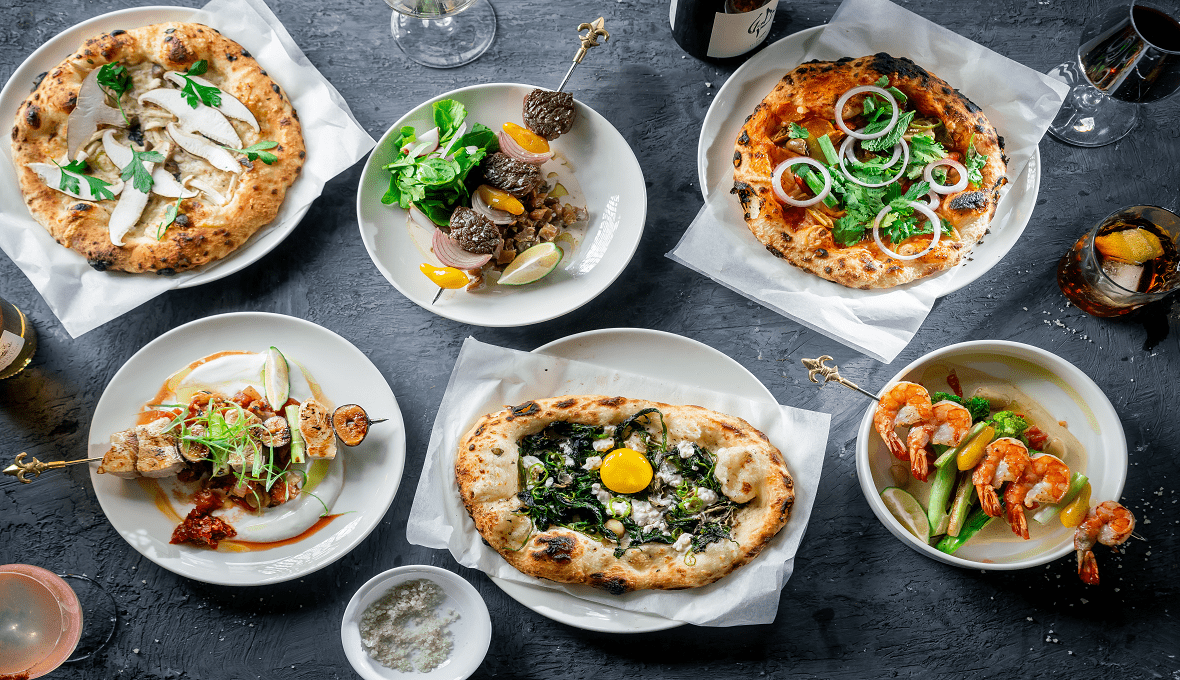 CENA
Cena is an Italian restaurant bar in Tel Aviv, a collaboration between the chef Tomer Agay (Santa Katerina) and the OTH Group. The restaurant is located in Herzl Street on the first floor of the boutique hotel "Brown Teodor" in the Ahuzat Bayit neighborhood.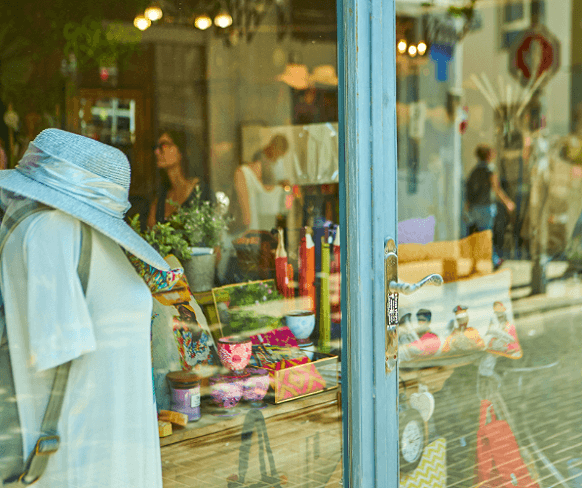 Neighborhood
It is the epicenter of Tel Aviv's urban & nightlife scene. No place more central than Rothschild-Herzl, it all happens there. The famous & dynamic Rothschild Blvd, the design-oriented Herzl street and the picturesque Neve Tzedek right behind. When you step out of the hotel you are inside the beating heart of Tel Aviv!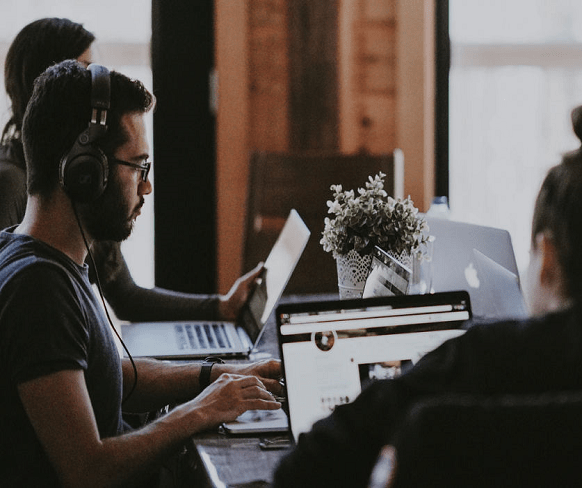 Business
Designed for the modern traveler, Theodore Hotel is located at the heart of Tel Aviv's bustling business district and offers a wide range of benefits, facilities and facilities for business guests.
yes