no
BROWN SPICES
A taste of Psyrri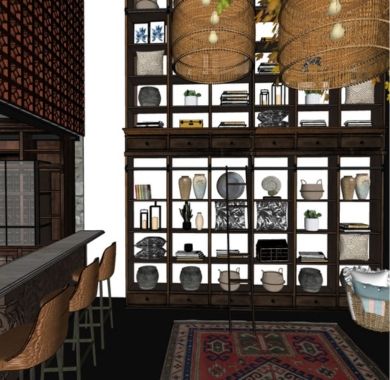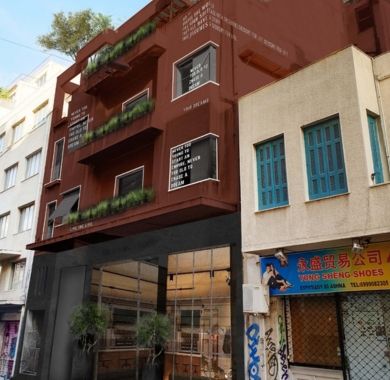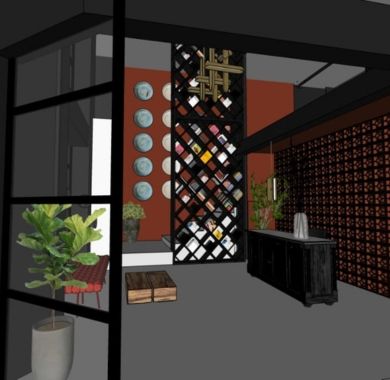 New Boutique Hotel in

Athens
Flavors of Psyrri & Monastiraki
Located in Psyrri,just 3 minutes away from the centre of this thrilling neighborhood, Brown Spices is a hotel for the wanderers, the food lovers, those who are not afraid to experiment, Those who want to see the real face of the destination. After all, popular hotspots such as Omonia and Monastiraki are a few minutes away. Our 63 design rooms await to host you in our signature Brown style. Craving for new tastes? Search no further. Our team of chefs will show you new flavors and textures, always experimenting on the Mediterranean cuisine and the freshest ingredients. Naturally, true to the Brown hospitality, Brown Spices comes fully equipped with spa amenities, a gym, bars and in-house cafes, and meeting rooms. And of course our rooftop pool literally hovering over the ceiling. You will miss absolutely nothing at all.
Check out our Airport transfer options!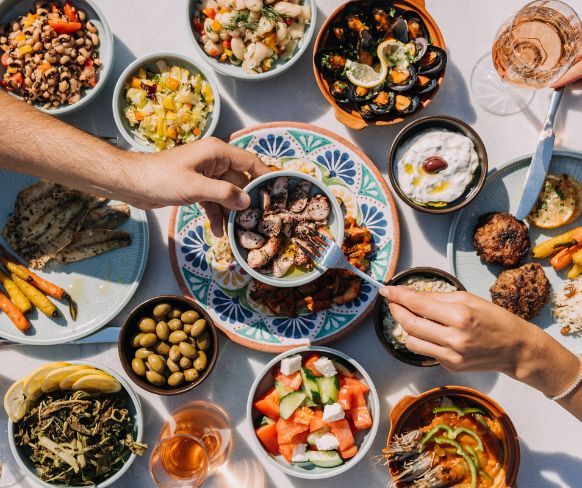 Restaurants & Bars - coming soon
In Greece they say that love passes from the stomach on the way to the heart. That's how important gastronomy is. Naturally, we couldn't agree more. This is the reason why we have created not one, not two, but three restaurants all dedicated in glorifying the Mediterranean cuisine at its finest. A hub for guests and locals alike, our stellar team of chefs create a culinary experience, which, just like the streets of the area, feels like a trip to memory lane! As for our cocktail menus, we only have one thing to say. It's all about the mix, come have a sip!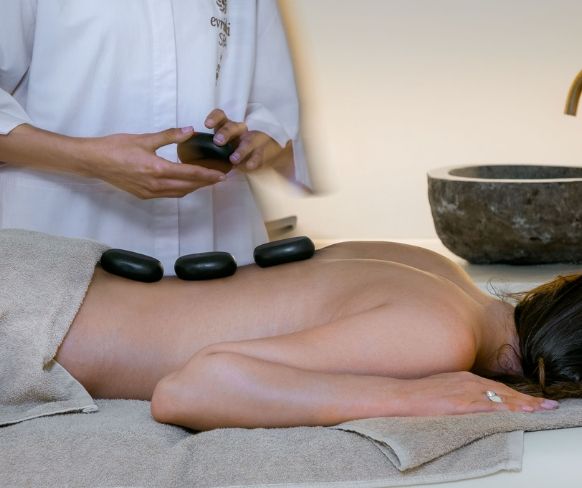 Wellness
Wellness is pleasure for the senses. And Brown Spices is a temple for the senses. Cleanse your body and soul with a visit in our in-house spa, complete with a Swedish Sauna, a hammam and two massage rooms. The mystical atmosphere and our team of experts will make sure that you will truly unwind. On the move but eager to remain fresh? Our in-house gym is built in an actual bunker and it is fully equipped so that you can follow your training schedule, just like you do at home.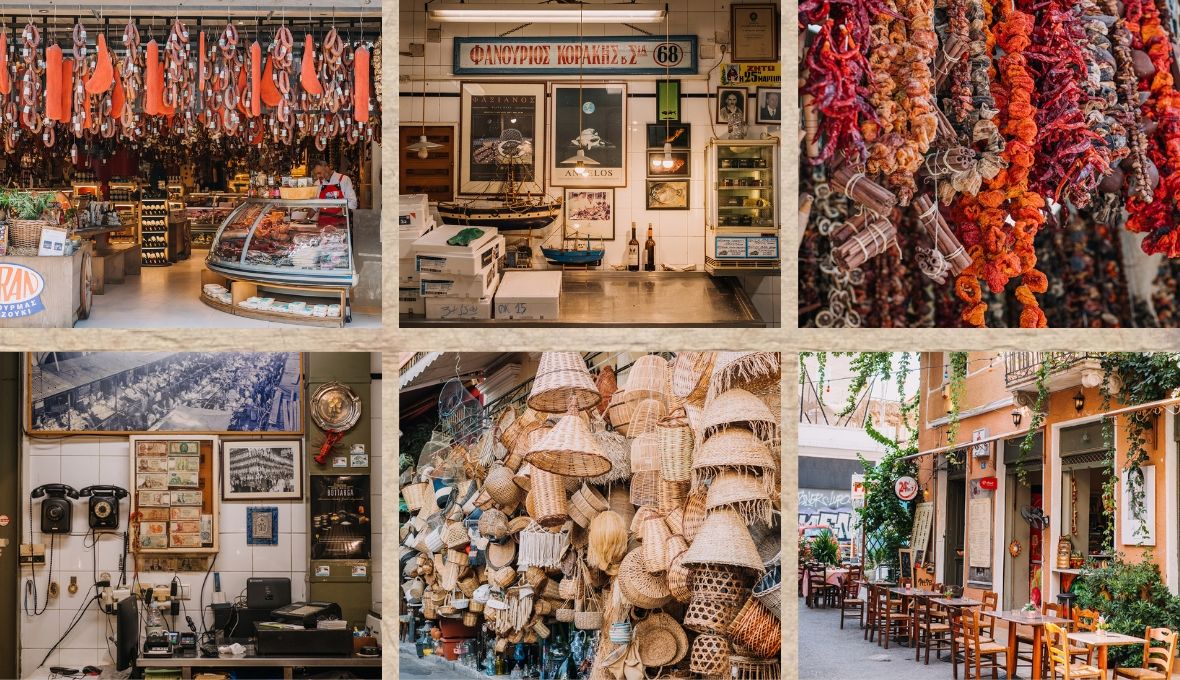 PSYRRI
Take a pinch of madness as a basis. Add the thrilling graffiti scene of Athens.
And a dash of the best food you've ever tasted.
Welcome to our neighborhood, Psyrri. The funkiest nightlife hotspot of Athens. By far.
You'll find pretty much everything you might be wishing for. From the traditional taverns of the pedestrian side-streets of Omonia, cooking the very same recipes since more than 100 years, to the ultra-chic and refined wine bars of Psyrri. If you need any suggestions as to where to find the just-right moussaka or where the best cocktails are shaken and served, don't hesitate. We know Athens like the back of our hand and we're here to show you.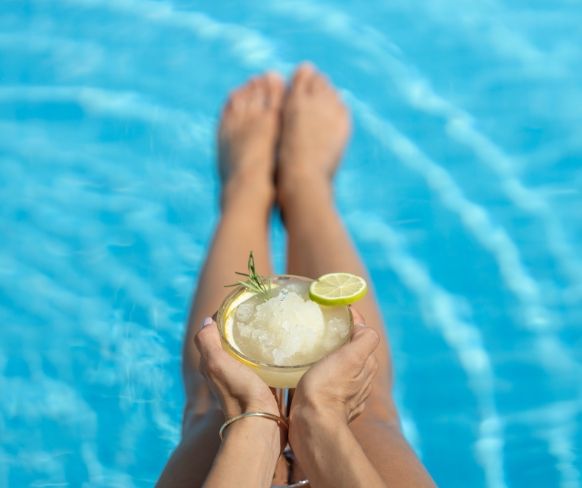 Rooftop
Home is where the pool is. And the bar. And all the fun, for that matter. Not to brag, but our rooftop is really one of a kind. Dunk yourself in the crystal-clear, feels-like-flying, transparent pool. Order your cocktail and meet some new people as the day turns to night. Our rooftop pool will be available as of the 15th of October!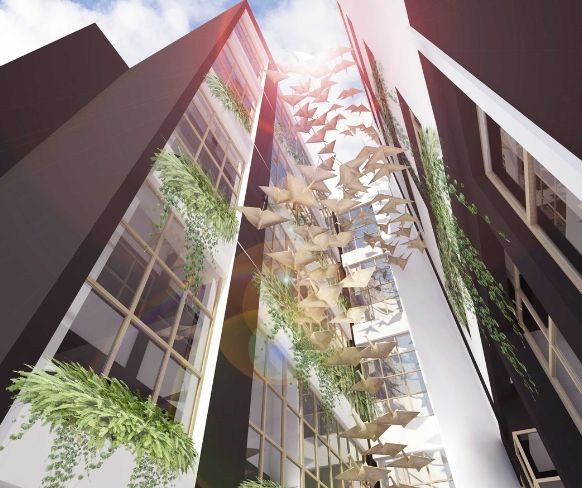 Design
Urban, stylish, absolutely Athenian. Our design is directly inspired by our neighborhood and the vibe of the city. We retained every single part of the modernistic elements of the original building and added a pinch of our own vision, creating a hotel that is fully customised for the contemporary traveller who wants to experience the true heart of Athens. Welcome!