no
New Beach Resort near

Athens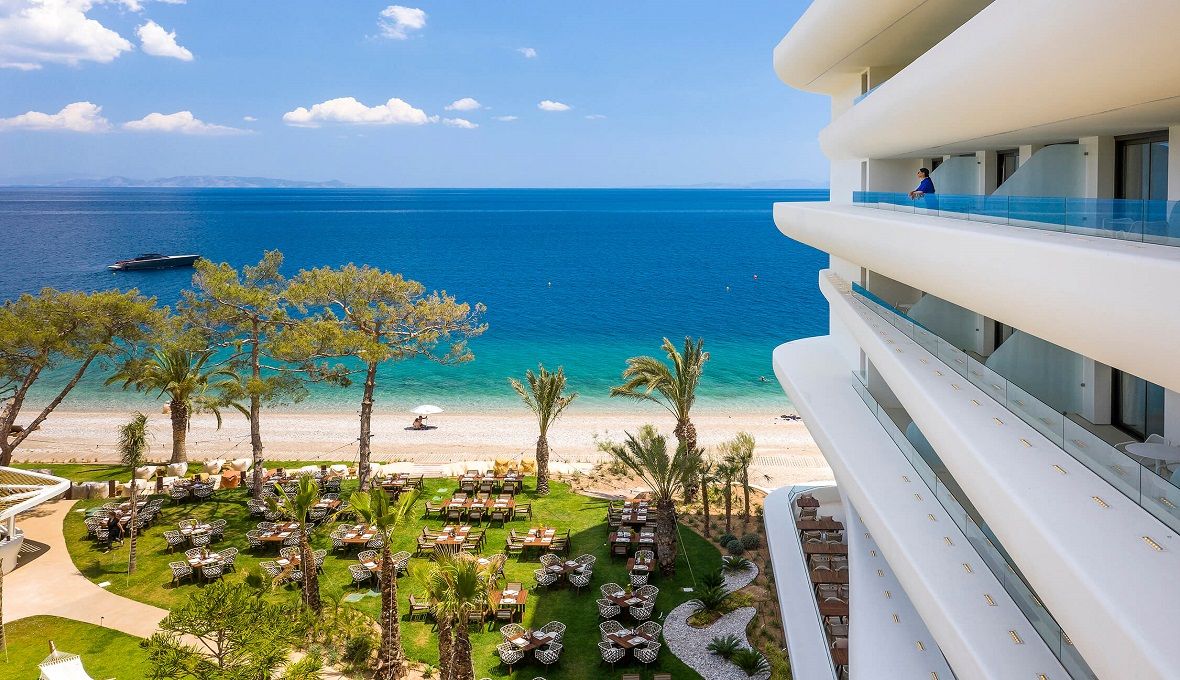 A stylish seaside getaway with endless leisure options
Uniquely luxurious and overlooking the Saronic Gulf, Isla Brown Corinthia is created with the sole purpose of hosting your ideal holiday dream, with 166 rooms and suites, just 45' drive from the Athens airport, in Agioi Theodoroi, Corinthia.
True to the core nature of Brown Hotels, we have curated a whole array of experiences that will ensure that your holiday is not only the most relaxing but also the most fun you ever had! Pretty much every sea activity you might think of is available, from water sports, to games and activities for the whole family! What is more, we have created an in-house set of spa amenities and services designed to nurture your body and mind. Whether you are searching for the perfect premise to create holiday memories with your family or you just want the full package of a lavish lifestyle with incredible spa amenities, you can search no more. Everything you might think or wish for, we have it!

20% OFF + 1ST KID UP TO 12Y OLD - FREE OF CHARGE (PARENTS ROOM)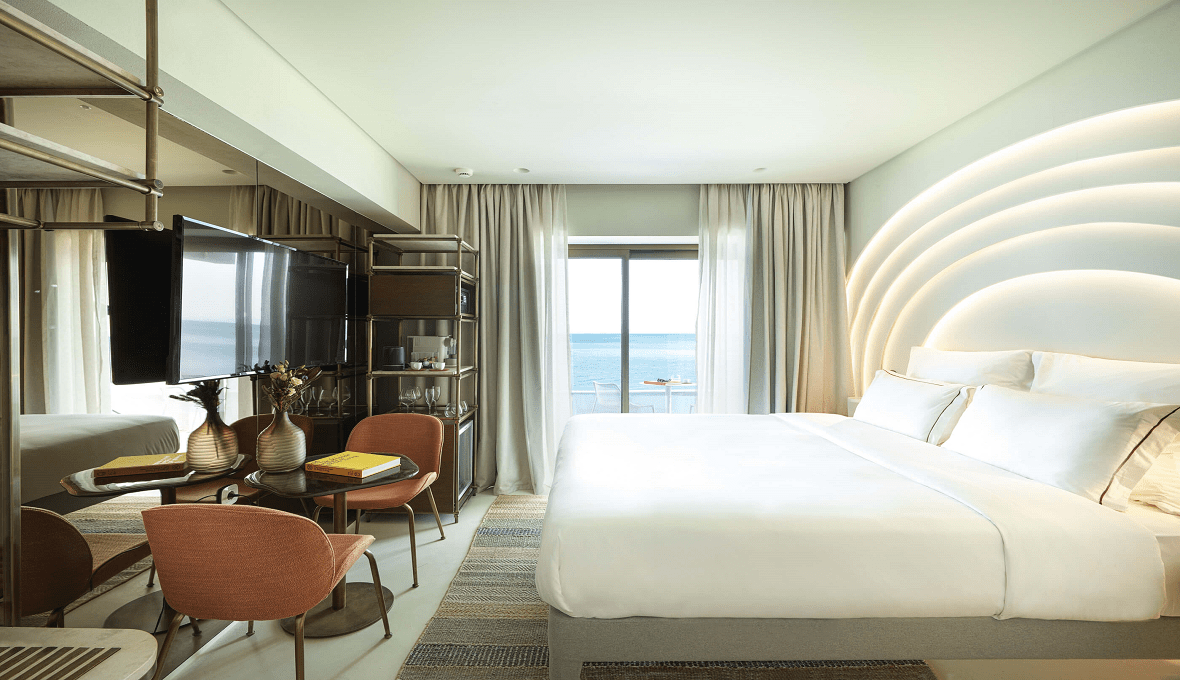 Rooms
The intriguing architecture of Isla Brown Corinthia is very vivid in the rooms and suites as wel, blending pefectly with the ever-changing views of the sea. The finest of materials were handpicked for the interior, offering a sense of bespoke, organic luxury. None other than the award-winning team of Elastic Architects is the creative mind behind this bold concept. The staggering location, the signature Brown Hotels personality and, of course, the wild mythology of the area have forged the narrative of our resort! Every bit of the design narrates the fiery story of the giant Typhoeus, while incorporating the breathtaking, 180° view of the Corinthian Gulf.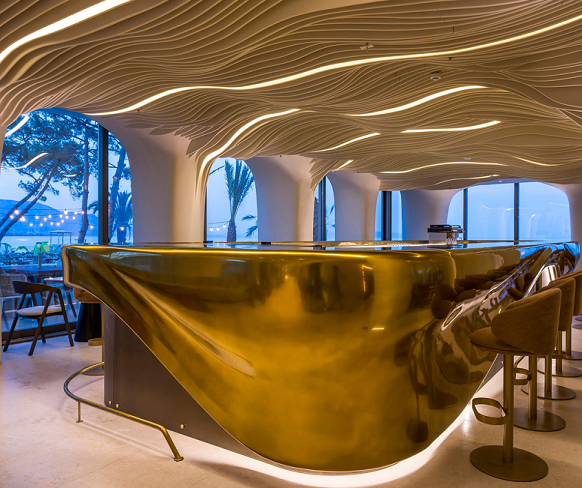 Restaurants & Bars
Faithful to the Brown Hotels signature style, our resort champions the art of dining! Not one, not two, but a whole collection of restaurants will be at your disposal so as to offer you the absolute gastronomic experience! Utterly Mediterranean, you ca choose among our endless a la carte options. Of course the famous Brown Hotels breakfast is a foodie experience in itself!
Wellness

The beating heart of our resort is no other than our exclusive spa and wellness services. Tiled with burnt lava and lit in an almost mystical manner, the wellness area is a sanctuary for the senses submerged in a serene, ethereal ambience. Naturally, you will find a broad variety of treatments, all hand-picked for their therapeutic benefits. Our Gym is the absolute meeting point for those who love to exercise! Right at the front of the resort, gazing directly on the sea level, our custom-made gym offers an astonishing view for you to glare while enjoying your workout.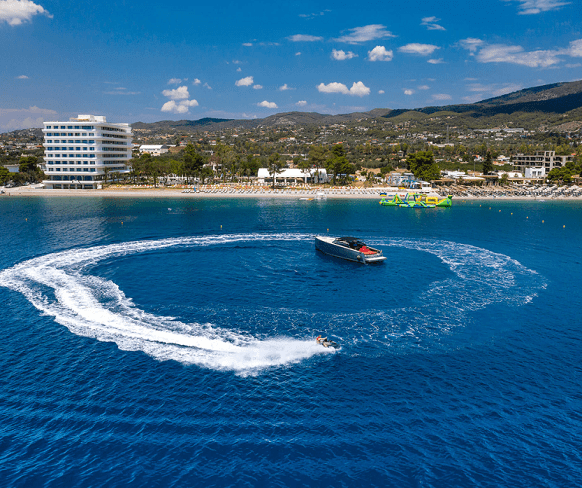 Leisure

We set off to create the ultimate traveler's playground. A project so multifaceted that will become the dream of families, party lovers and wellness seekers alike. Isla Brown Corinthia is hosting an exuberant amount of activities, ranging from tennis courts, pools, horse riding, spa, a huge kids park, and an endless variety of water sports. If you name it, we have it. Rest assured, there will not be a single thing left to be desired.
Rooftop

Welcome to an adults-only haven. Trust us when we say, you haven't seen a blue color such as this. Ideally positioned, Isla Brown Corinthia offers a scope of vision literally as far as the eye can see. The unobstructed views, the endless blue stretching in the horizon and, of course, a terrace crafted to host spectacular parties form the recipe for the iconic party rooftop! The whopping 550sqm is designed for a never-ending celebration! The wet area surrounds the rooftop bar, while the exclusive lounge bars will ensure the best sun drenched chilling you ever had! And as the night approaches, the fire pits together with the starry sky will give you the very image of a summer party! *Throughout 2022, the hotel will be operating in soft opening format.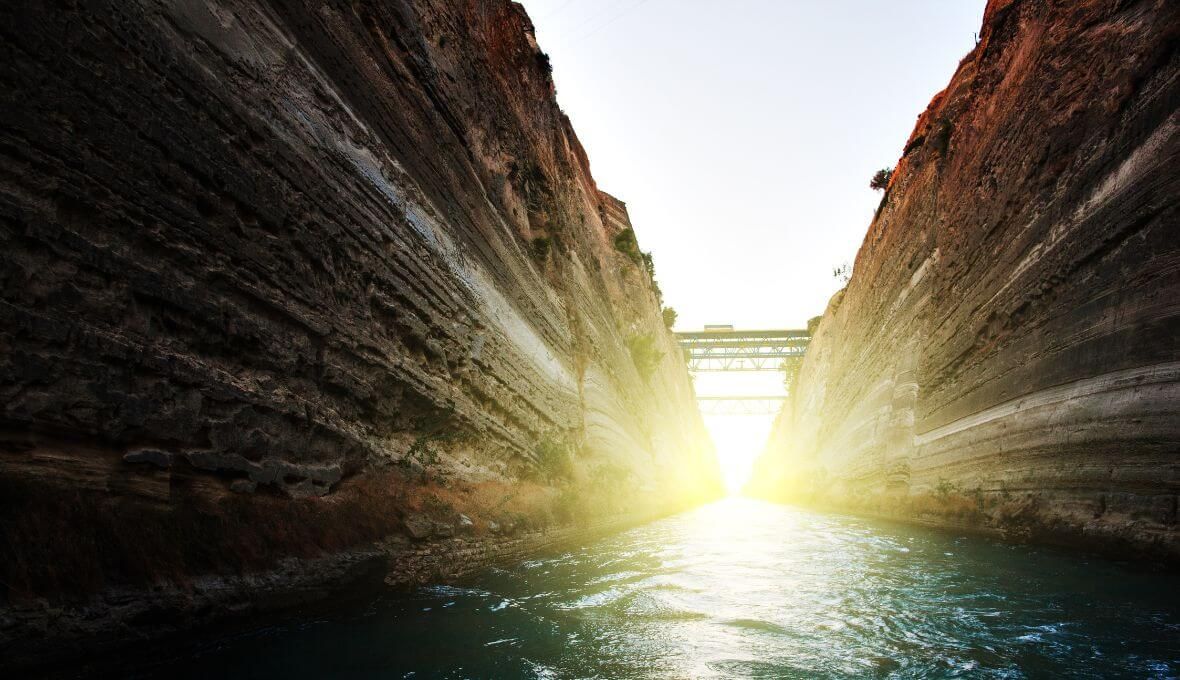 Corinthia
Just one hour of a drive away from Athens, Corinthia is and has always been a very beloved Greek getaway destination. Right across the glamorous Athens Riviera, Agioi Theodori provide the perfect counterpart for those who wish to steer clear from the crowds but retain the staggering views. Easy to access, lively and diverse, the destination boasts incredible landscapes, delightful foodie options and a thrilling history.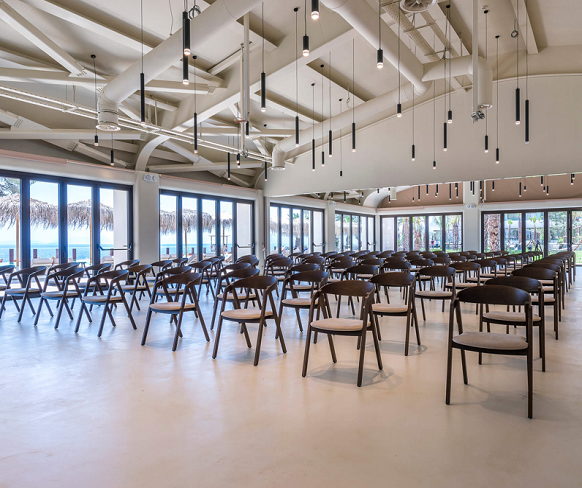 Business events
Looking to set up a stage-stealing event which will impress your guests? Our Boat House is just that! With a whopping 551 sqm of space, the multi purposed, modular venue is easily transformed from one large event space to several smaller ones. Equipped with cutting edge audiovisual equipment and special sound proofing panels, our Boat House is exclusively designed for accommodating every kind of event! What is more, if the nature of your event allows it, you can have access to our stunning open-air event space as well!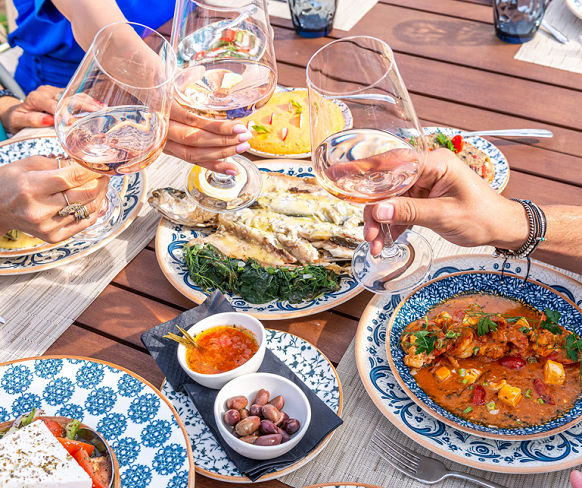 Social events
If we know something, that is how to throw a spectacular celebration! And we certainly know how to make your special day even more special! This is precisely why we have created our Boat House! Able to host well over 300 guests, the multi-functional event space can be absolutely tailored to your wishes! Our exclusive retro bar will keep your guests happy, offering them the finest that mixology can offer! Naturally, our grass-covered open-air space can be transformed into a dreamy garden setting, decorated just as you've dreamed of it!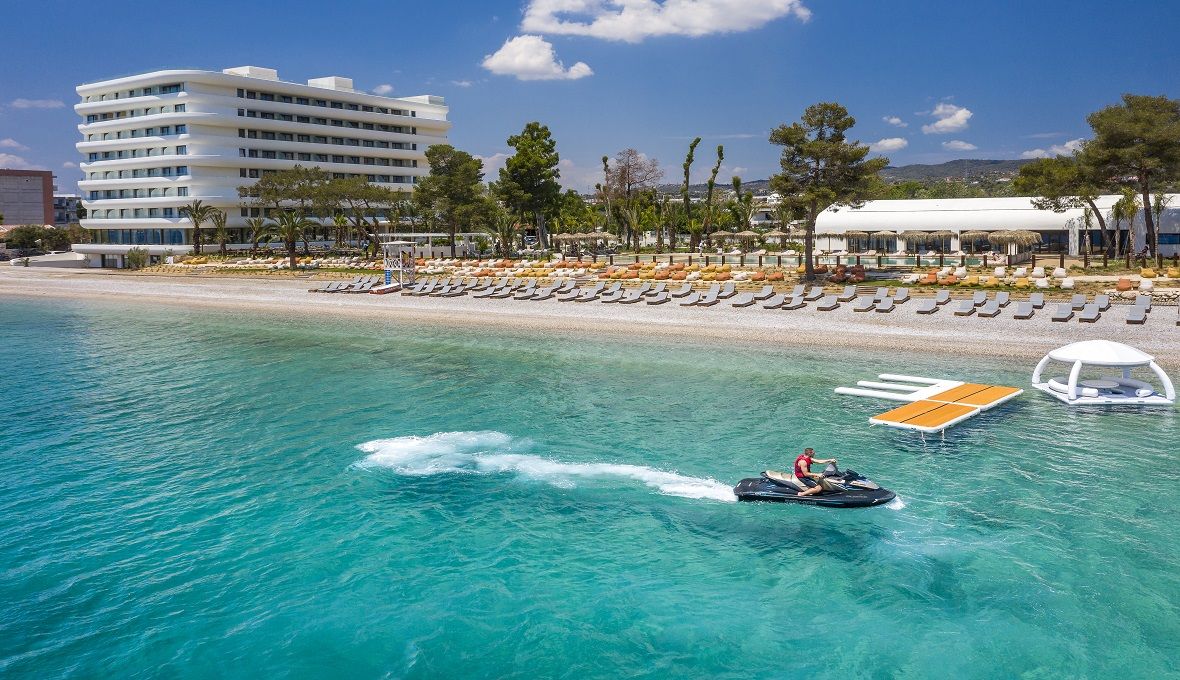 Water Activities
Time for some fun by the sea! You'll find a full range of activities for both adults and children including water skiing, wakeboarding, diving, sup boarding, parasailing, and flyboarding, to name a few! Heads up! All our guests have access to one hour per day free pedal boat, sup or canoe, one hour of free ninja park, and one hour per day free water park plus a 10% discount on all other activities! >> Learn More