no
New Boutique Hotel in Eilat
Brown Eilat
Inspired by Miami South Beach of the 1930s, Brown Eilat is bringing a little bit of Tel Aviv into the sunny southern part of Israel.
Welcome to Brown Eilat, Adults friendly new boutique hotel, located on the north coast of the southern city, just a short walk from the Broadwalk, "Ice mall", and the city's bars and restaurants. 84 designed rooms, one complex that includes a bar, a pool and a chef's restaurant, imported straight from Rothschild Boulevard, Tel Aviv - making it quite the best way to experience Eilat in the most "Brown" way possible.
Rejuvenate a refreshing cocktail, chill by the pool, flirt with the sun and enjoy Cena restaurant, in an up-to-date chill-out ambience with the best tunes, playing in the background.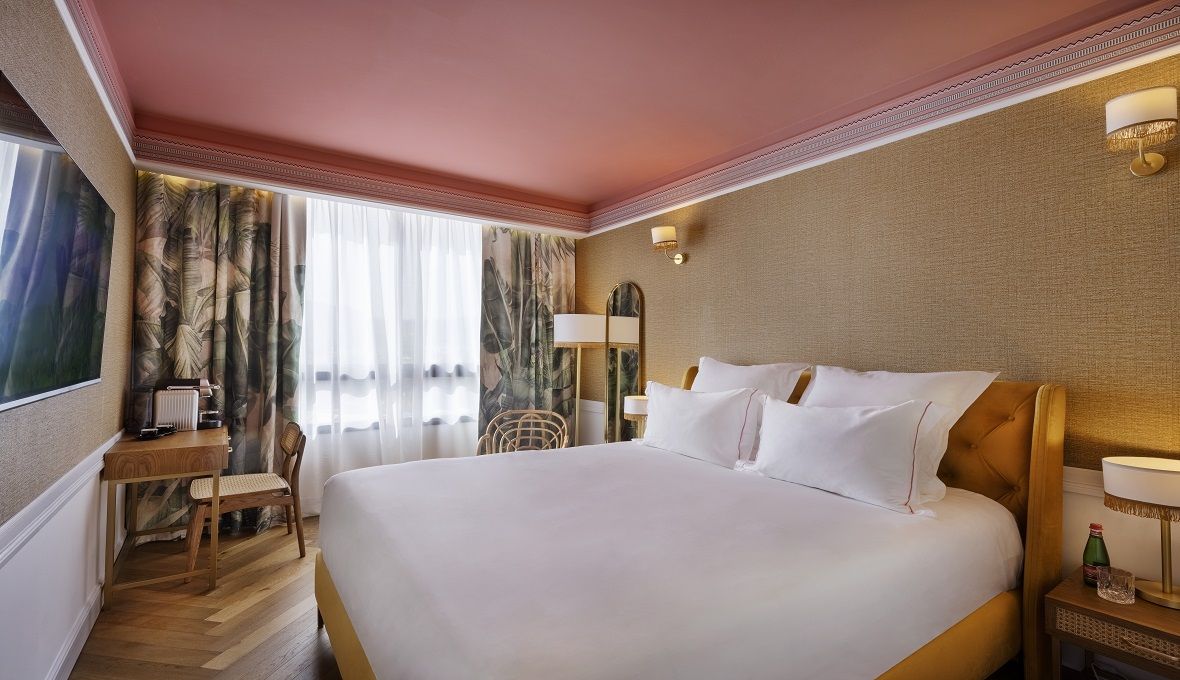 Get a Room
Brown Eilat is the perfect hotel for couples. In exemplary intimacy, it offers 84 designer rooms and luxurious suites, while maintaining the stylish and bold design of the Brown Hotel collection. All rooms are offer fine Egyptian cotton linen and towels, quality bath products from MOLTON BROWN, a flat-screen TV with satellite channels, a minibar, free Wi-Fi and more.
CHIC AT THE BOUTIQUE
Infused with vintage items, providing a boutique experience in an international vibe, tropical vegetation and vibrant colors design will surely get you feeling like you have arrived in a different kind of Eilat. Soon as you walk into the Hotel lobby, the bar and the restaurant are all part of one common space where everything happens and you are completely part of it.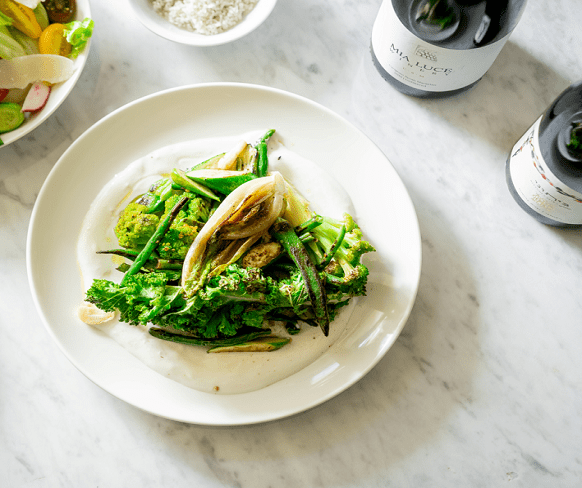 CENA RESTAURANT
An Italian food bar by Chef Tomer Agai is making its way from the beating scene of Tel Aviv to the hot scene of Eilat. Infused with passion, mindblowing menu, hot summer vibes and a new mood that dictates the pace of the city. Unwind at the bar, enjoy a cocktail alongside a crudo or take your time and indulge in a complete meal. All options are on the table.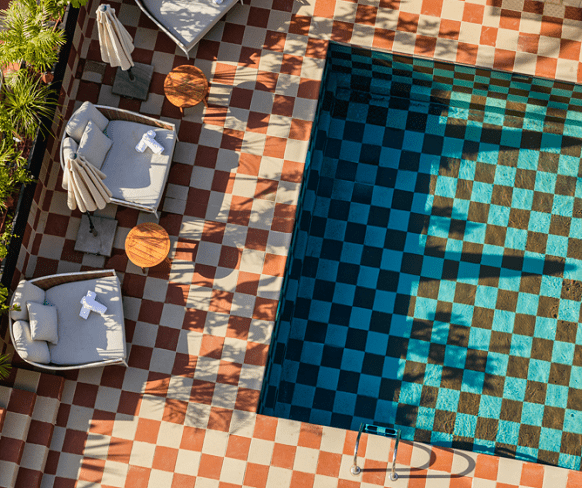 FANCY COCKTAILS AROUND THE POOL
The designed pool at Brown Eilat will always be happy to fix you up with something cool to drink. just join in and chill out.
You will find the pool right in the middle of the complex in the hotel lobby. follow the sun.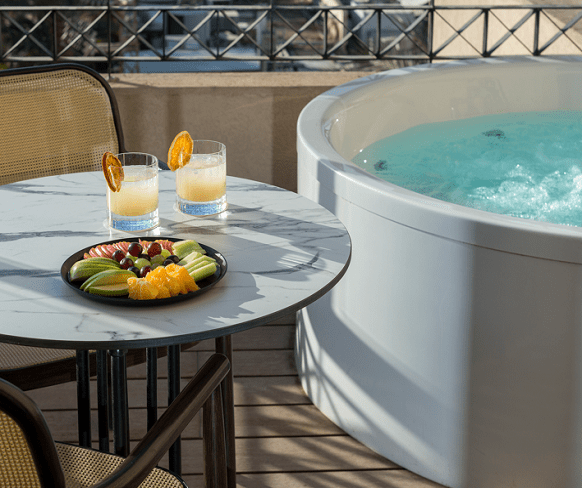 ADULTS FRIENDLY
Brown Eilat is the perfect hotel for couples.
the hotel is inspired by Tel Aviv's vibe and passion, and yet it offers a peaceful spot to relax in Eilat with the person you love.