no
Boutique Hotels in Tel Aviv and Beyond

Dear guests!
Even during these challenging times, we make sure to offer our guests the contemporary boutique hospitality we take pride of. We insist on providing you with an extra clean, extra safe environment and exceptionally attentive service.  Please take a look at our particularly attractive current rates.
If you are visiting Greece, we would love to host you at our brand new BROWN ACROPOL ATHENS!
The Brown Family
Urban Warmth
BROWN TLV
TEL AVIV
The original urban design boutique Hotel in Tel Aviv. Its sophisticated retro style design, inner-city location and connection to the local community represent the urban character that drives the city.
Visit
Beachside Glam
BROWN BEACH HOUSE
TEL AVIV
Injecting a new sense of style and flair to Tel Aviv's beach hotel scene, Brown Beach House Tel Aviv is soulful tribute to the iconic 1950-60's Miami beach design and ambiance.
Bauhaus Delight
POLI HOUSE
TEL AVIV
A bold vision of a boutique hotel rooted in design, the Polihouse leans heavily on the stylings of world-renowned designer Karim Rashid and the Bauhaus character of the building, with the city's best roof terrace on top.
Visit
Work Hard,
Play Harder
LIGHTHOUSE
TEL AVIV
The Lighthouse Hotel is located steps away from the beach, showcasing a daring architectural attitude and a nighlife oriented atmosphere, with the city's leading rooftop bar on top, a nightclub and the best breakfast in town.
Bohemian Bourgeois
HÔTEL BOBO
TEL AVIV
Located right off Rothschild Boulevard, the ultra-chic HÔTEL BoBo combines classic style with daring urban touches. It offers 200 rooms with stunning views, a banquet hall, spa and a top-notch rooftop restaurant.
Contemporary Bauhaus Chic
THEODOR
TEL AVIV
A contemporary take on Bauhaus, this boutique gem offers a trendy bar and spa, right at the hottest corner of Herzl St. and Rothschild Blvd.
Son of a Brown
DAVE GORDON
TEL AVIV
Brown's naughty young son offers unique design and a young, freestyle experience with an accessible price tag, only 5 minutes walk to the popular Gordon Beach.
Son of a Brown, Downtown
DAVE LEVINSKY
TEL AVIV
Dave's downtown sibling offers the same daring attitiue at a winning inner-city location right between the trendy Rothchild Blvd and colorful Levinsky Market.
Quiet Elegence
TOWNHOUSE
TEL AVIV
Located right off Rothschild Blvd in a beautiful 1932 eclectic house, the Townhouse is offers contemporary elegance and stylish guest rooms, alongside more spacious holiday apartments in a separate wing.
Seaside Getaway
BROWN SEASIDE
TEL AVIV
The new Brown Seaside Hotel is located in prime location within a walking distance from the beach of Tel Aviv. The hotel offers 68 beautiful rooms overlooking the sea and the city, a large lounge bar in true fashion of Brown Hotels and more.
Revived Splendor
VILLA BROWN
JERUSALEM
The first Brown boutique hotel in Jerusalem, Villa Brown is an opulent homage to the city's Ottoman and British colonial era, featuring a stunning rooftop spa, high tea in the garden and an elegant vintage design befitting the era.
Local Authenticity
VILLA BA'MOSHAVA
JERUSALEM
The Villa Ba'Moshava hotel (formerly Arcadia Ba'Moshava) is located in a historical landmark building at the heart of the German Colony ("Moshava") quarter in Jerusalem and offers a warm and authentic Jerusalem experience.
Adriatic Dream
BROWN BEACH HOUSE
CROATIA
An exclusive address on the Adriatic Coastline, the Brown Beach House Croatia fuses exlusive resort aesthetic with a full service spa, designer outdoor pool, banqueting halls, beach bar, gourmet restaurant and more.
Bring it Back!
BROWN ACROPOL
ATHENS
Brown Acropol is a brand new design hotel, the very first by Brown Hotels in Greece, inspired by the legendary cosmopolitan vibes of the 60s as well as the urban heritage of Athens.
Son of a Brown
DAVE RED
ATHENS
Join our quirky mix of unapologetically urban design, funky props, top-notch, unexpected services, and a location right at the beating heart of the scene. You know how you always hear about exploring the real face of Athens?
ABOUT BROWN
URBAN BOUTIQUE HOTELS
Brown Hotels is an international design hotel collection, with hotels located in Tel Aviv, Jerusalem, Athens and Croatia, with new hotels opening soon around the world. Our properties are rooted in devotion to service, design, innovation, style and authenticity. They evolved out of the desire to create dwellings that not only showed tourists the real culture and creativity of the city's youthful population, but also to expand the nightlife and neighborhood joints for locals. We strive to make each of our hotels unique, independent and imbued with a true sense of place. We take pride in being recommended by the world's leading international lifestyle, design and travel publications such as Vogue, Times, wallpaper, Travel and Leisure, Conde Nast Traveler, National Geographic, NY Times and more.
The Brown Hotels Collection is developing rapidly around the world and is opening up hotels in desirable destinations in Israel (Tel Aviv, Jerusalem and Eilat), Greece (Athens and Thessaloniki), Cyprus, Germany, the UK and more.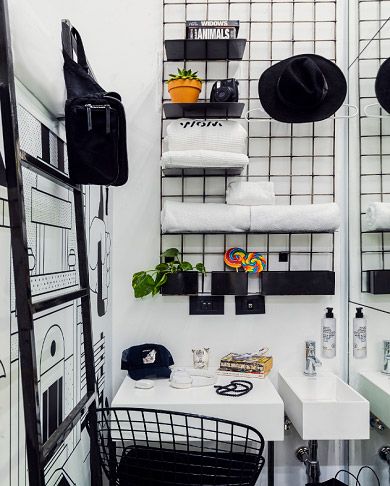 WOM

WOM is the first pod-style hotel in Tel Aviv, offering stylish, private, design-led rooms in the center of the city. WOM is a new, hybrid accommodation engineered for today's contemporary, urban traveler.
The WOM traveler values design, a sense of community and the experience of staying in a central, urban location at a wallet-friendly price point.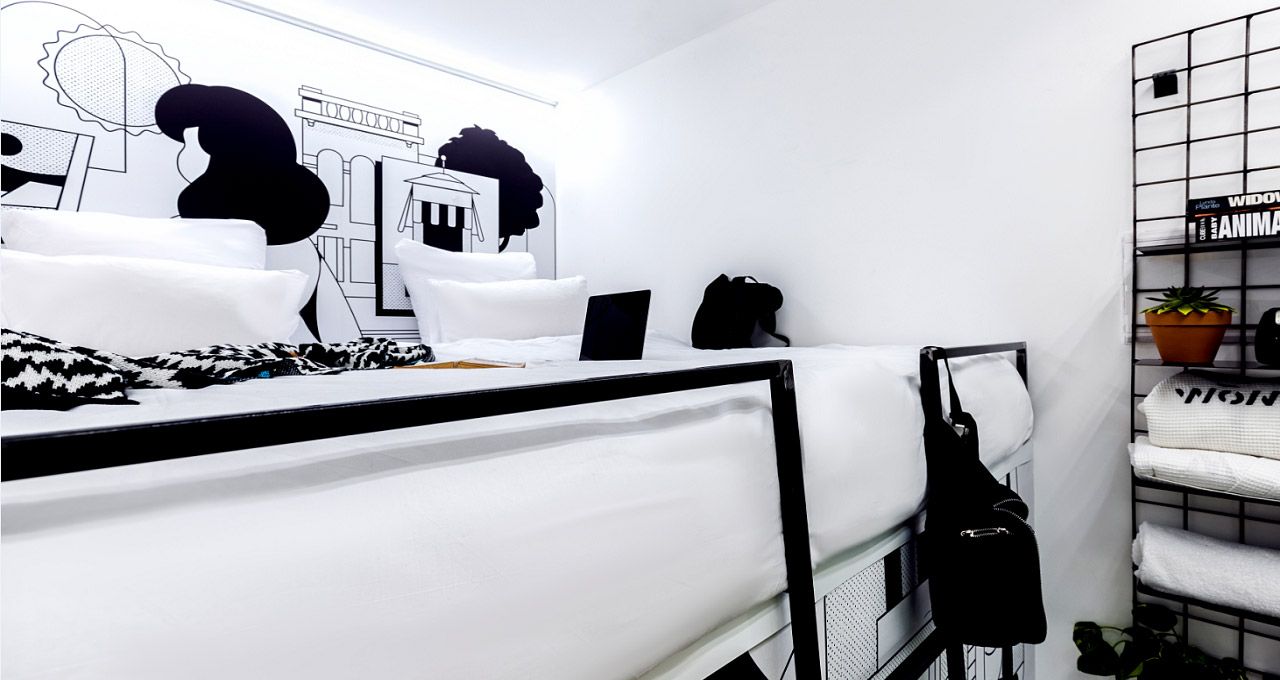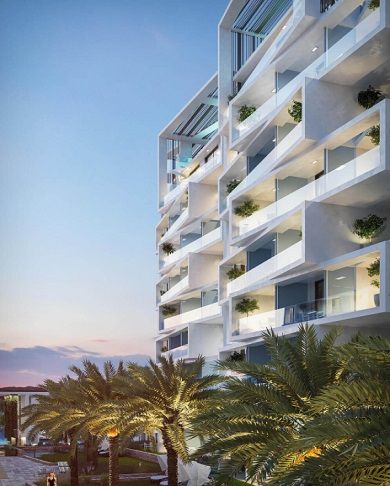 Brown 42°Eilat
Brown 42 ° luxury apartments and Hotel is the first green project in Eilat that enjoys everything that boutique hotels has to offer.
A perfect residential experience with an urban hub which suits young people, including a complex with restaurants, bars, cafes and a live entertainment club.