no
TEL AVIV PRIDE WEEK
June 10-17, 2022

Looking for hotels during the pride parade in Tel Aviv? You're welcome to stay with us.
Brown Hotels are located at the beating heart of the big city, near the best gay bars, clubs, beaches and more.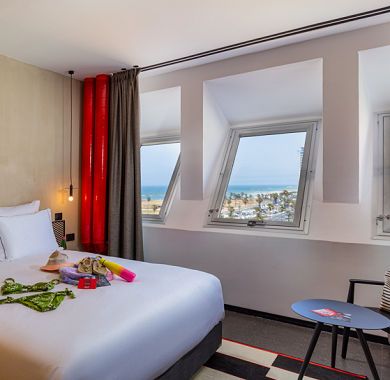 MEET TEL AVIV'S OFFICIAL GAY HOTEL!
We're excited to announce that Brown Brut was chosen to be the official gay hotel in the city.
Don't miss out on this great opportunity to be at the best spot, between the beach and the beautiful Neve Tzedek street!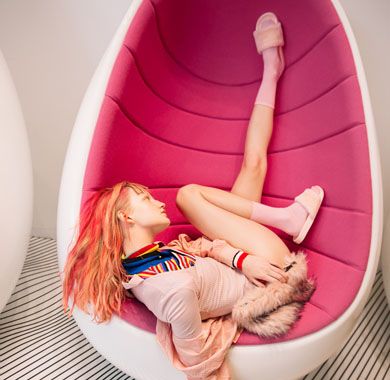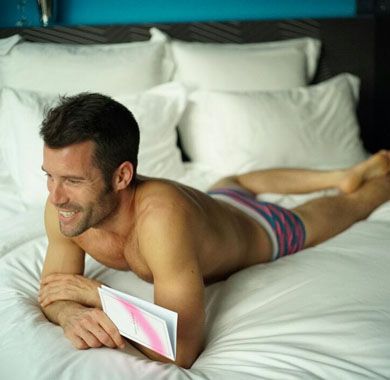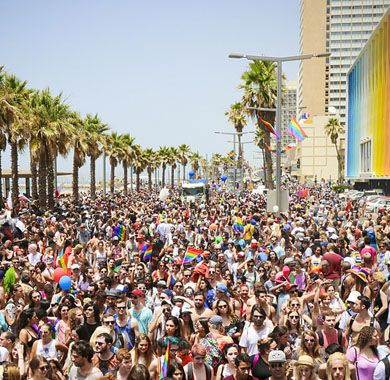 Stay 5 nights and get a free spa treatment.
(Trust us when we say you'll need a break from all the parties).
SO WHAT'S YOUR BROWN?
Urban Seafront Vibes
Brown Brut
Tel Aviv
The official gay hotel in Tel Aviv! You will enjoy a great location by the beach, a new chef restaurant and all the good stuff you need to explore!
Urban Soul
Brown TLV
Tel Aviv
This is our very first hotel! Get ready to experience the city center of Tel Aviv, with a perfect design, 2 bars, rooftop and more
Work Hard,
Play Harder
Lighthouse
Tel Aviv
Perfectly located just a short distance from the beach, and trendy, 'Must See' city venues. Lighthouse is known for its stylish urban design and two clubs each with its own awesome vibe! Bring your dancing shoes
Bohémien Bourgeois
Hôtel BoBo
Tel Aviv
You, Rothschild Avenue and a stunning hotel with a rooftop bar, pool, Chef Meir Adoni's " Méli-Mélo" restaurant all boldly designed to connect the Bohemian and the Bourgeoisie
Timeless Luxury
Debrah Brown
Tel Aviv
New standards of luxury and style have landed in the heart of Tel Aviv at a perfect location close to the beach, exquisitely decorated rooms, a rooftop with a tanning deck and more
Bauhaus Delight
Polihouse
Tel Aviv
This is what we call Tel Aviv up front: a central location in Nahalat Binyamin, stylish rooms, an infinity pool, a chic rooftop bar and the list goes on..
Beachside Glam
Brown Beach House
Tel Aviv
Just one street away from the beautiful Med, unique design, spacious rooms & spa. The Flamengo restaurant also serves 'Brownch'.. The ideal munch solution.
Golden Brown
Golden House
Tel Aviv
When you stay at a boutique hotel, inspired by Miami or Cuba and located just a minute from the sea, you can be sure that you are going to be H A P P Y

Romance by the Sea
Villa Brown Tel Aviv
Tel Aviv
Love is in the air! A beautiful villa, located steps away from Frishman Beach, just a street away from the beach & the Med. , offering a classic and romantic boutique experience, scrumptious breakfasts, a roof with a sunbathing area and more
Seaside Dream
Brown Seaside
Tel Aviv
Picture this… you, the beach and a boutique hotel decorated in an exotic vibe, with a lounge bar, sunbathing area, spa and more. Be careful, this hotel is sizzling!
Contemporary Bauhaus Chic
Theodor
Tel Aviv
The best spot in the city – near Rothchild Blvd, a gorgeous design, Cena restaurant by chef Tomer Agai and a perfect vibe of TLV
Son of a Brown
Dave Gordon
Tel Aviv
Watch out, the hotel's attitude is addictive: great location near the Gordon beach, a cool yard and a happy vibe
Son of a Brown
Dave Levinsky
Tel Aviv
Dave is bold and rude. He will take you to the colorful Levinsky Market, take you to the rooftop and show you around
Gay Friendly Hotels in Tel Aviv
The gay-friendly Brown Hotels are a design hotel collection based in Tel Aviv, featuring an anthology of hotels in Tel Aviv, Jerusalem Eilat, Athens and more to come. Our hotels cater to a diverse crowd of travelers from all over the world. our staff can help our LGBTQ guests navigate the terrain of our cities, whether they're interested in art, food, the beach, gay culture and nightlife. We are proud to host LGBTQ related events throughout the year in our hotels and assist organizations supporting LGBTQ youth.
PRIDE GLOSSARY

Here are some LGBTQ related phrases you can use to impress the locals:

Lard (or "Lird") - a really good-looking guy. Trust us, there are plenty of them around.
Yachti -It means "my sister" (not your biological one though)
Leharim / Tarimi - to party up. Feel free to use both phrases and say: "Yachti, tarimi".
Wedge - refers to one's face. If someone's sad you can say "what's wrong with the Wedge" or "What a wedge"
Pa-tuch - Use it to say goodbye, in a funny kind of way. Pa-tuchhhh!