no
POLI HOUSE
Bauhaus Delight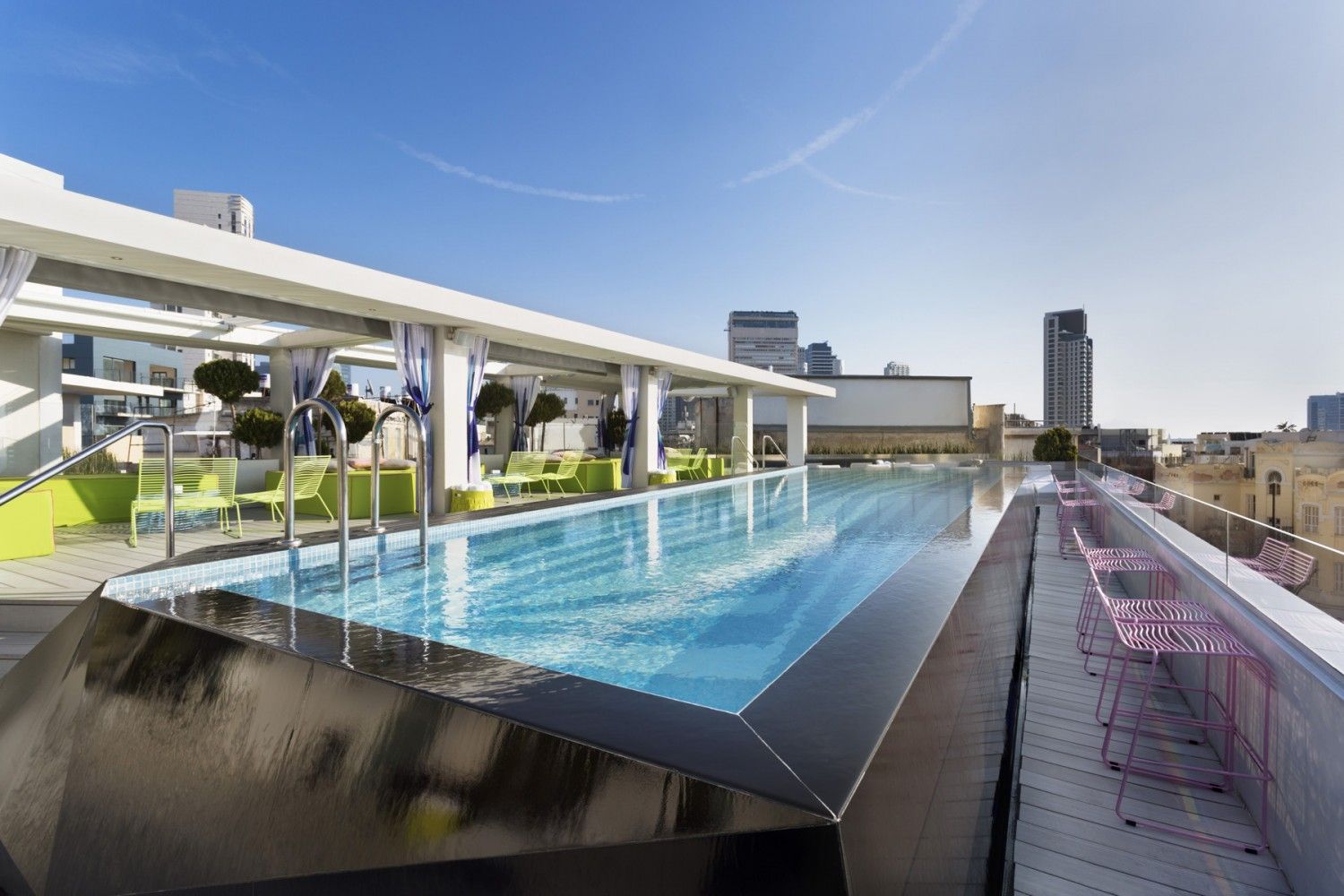 Boutique Hotel in Tel Aviv
Characterized by a distinctive modern design that is as stunning to the senses as it is welcoming to the soul, THE POLI HOUSE design boutique hotel in Tel Aviv is the embodiment of the urban eccentricities, diversity and personalities that shape the city's eclectic culture and design. The hotel is located at a main spot in Tel Aviv, so some of the rooms will let you feel like you are a part of what's going on in the city.
The whimsical and earnest designs of architect Karim Rashid and South Tel Aviv's unfiltered, street-art lined streets, work in unison with THE POLI HOUSE's panoramic rooftop pool, sun deck, cocktail bar, tranquil spa treatment room and quaint cafe in a luxurious 1930's Bauhaus edifice to create a next-level hospitality experience unmatched in the White City.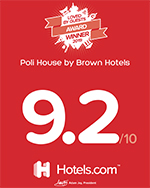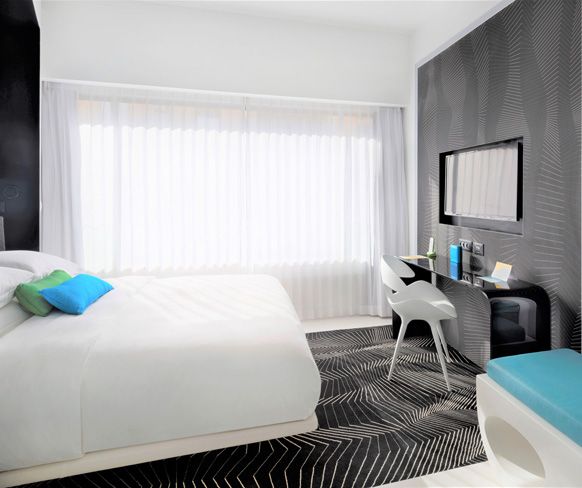 Rooms
With 40 city-savvy rooms and suites featuring exclusive designs by world-renowned starchitecht Karim Rashid, THE POLI HOUSE is the the quintessential modern, luxury boutique hotel. Our rooms are equipped with a designer bathroom with a walk-in shower and rainfall showerhead, king or queen-size bed, work desk, minibar, free Wi-Fi, a 40-inch flat-screen television with cable channels, soundsystem and many more amenities to ensure a comfortable and stylish stay.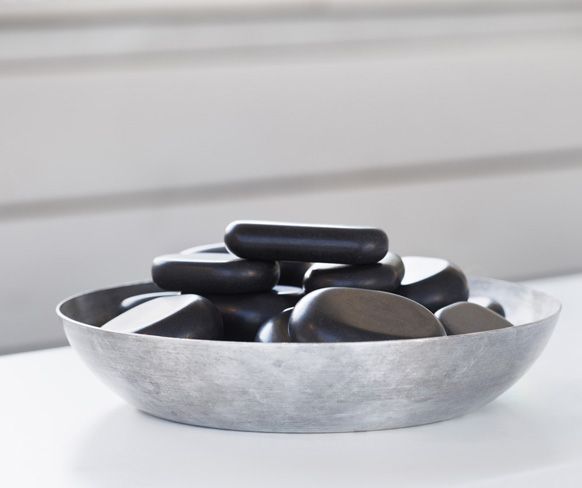 Spa
The Poli House features two full-service treatment rooms for individual or couples spa treatments. Enjoy a variety of pampering massages given by the Brown Spa team of masseurs, followed by a dip in our *heated rooftop pool, open air Hot tub or dry sauna.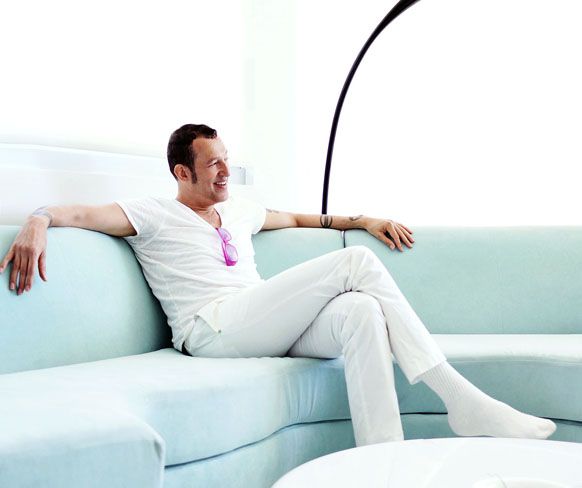 Architecture & Design
The Poli House boutique hotel in Tel Aviv uniquely combines classic White City Bauhaus architecture, the raw artistic energy of Tel Aviv's street and wild creativity of world-renowned designer Karim Rashid to bring to life a vibrant space where honest expression meets extravagance. The hotel's inimitable design and vital public spaces, rooms, rooftop bar, pool and lobby spaces are a reflection of hotel and city's permanent state of Joie de vivre.
History & Preservation
Originally built in 1934 as a commercial office space known as the Polishuk House, the Poli House Hotel has a colorful history that has seen it house some of the city's most iconic operations, including the clandestine Etzel printing press during the British Mandate and later the famous "Naaley Pil" (Elephant Shoes) children's shoe store. After lying dormant and disheveled for years, the building has been painstakingly restored to its former glory by the award-winning, Tel Aviv-based Nitza Szmuk Architects and transformed into a symbol of Tel Aviv's renaissance as an artistic, culinary and cultural hub.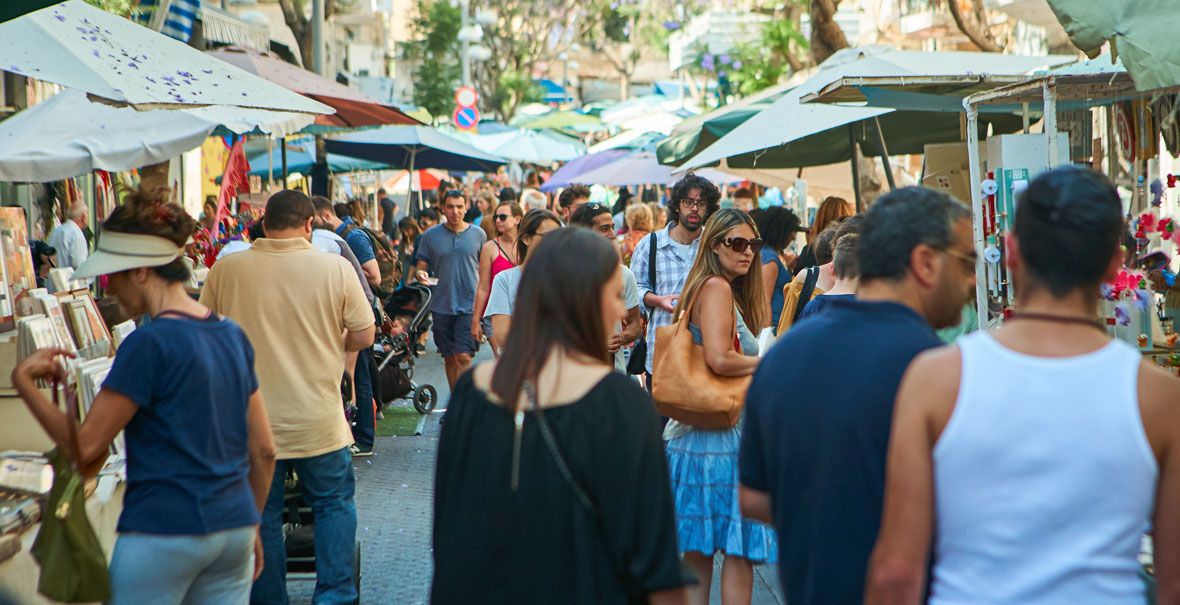 Neighborhood
Located on the crossroads of Tel Aviv's ever-bustling Magen David Square, the meeting point of Allenby, Sheinkin and Nahalat Binyamin Streets, the Poli House Hotel is at the heart of our beloved micro-metropolis on the Mediterranean. Tel Aviv's 24-7 nightlife scene (that's right, bring your sunglasses) and the Poli House are seamlessly intertwined: the hotel's location is based at the core of the city's relentless clubs, cocktail bars, music venues and everything in between the clandestine lleyways, offering an array of party options always at your fingertips from dusk till dawn.
Heated Rooftop Pool
Boasting sprawling panoramic views of the Tel Aviv skyline all the way to the Mediterranean Sea the rooftop pool is the vibrant crown jewel of the Poli House, a place like no other in the city. Enjoy lounging in the cabanas, sipping on cocktails, floating in the heated pool (open year round) and even sticking around well into the evening to create a vibing nightlife experience.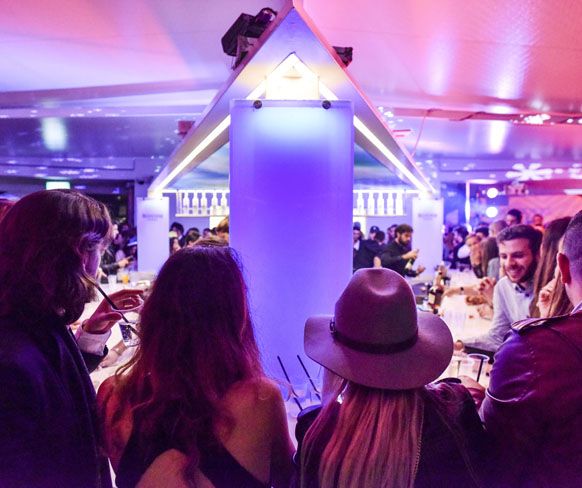 Rooftop Bar
The Poli House Rooftop Bar is a Tel Aviv destination for locals and travelers alike looking to start their night in style with exquisite cocktails from our talented mixologists or indulge in a delicious pool side menu, against the backdrop of a stunning panoramic view of Tel Aviv and soulful beats from our resident DJ's. For more information about the Rootop Bar and other bar options at Brown Hotels: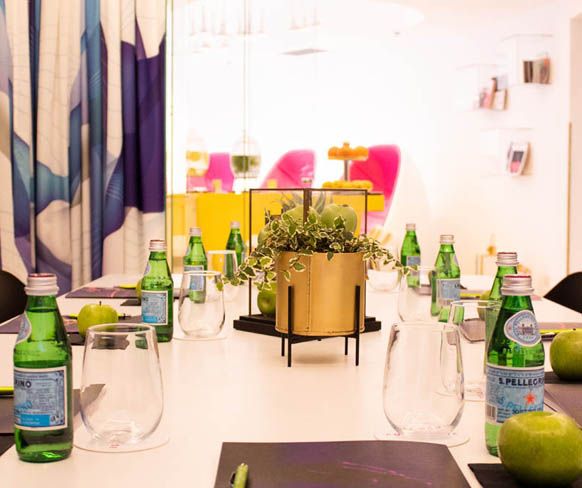 BUSINESS
The Poli House is the ideal business hotel in Tel Aviv for professional urbanites in search of a combination of comfort, style, practical business amenities and fun after-work facilities. The property features free high-speed Wi-Fi throughout the hotel, printer scanner and fax services, a fully equipped modern boardroom and work desks, laptop-size safes and personal voicemail options in every room. Business travelers will also benefit from a central location and a multilingual concierge staff that is available 24/7.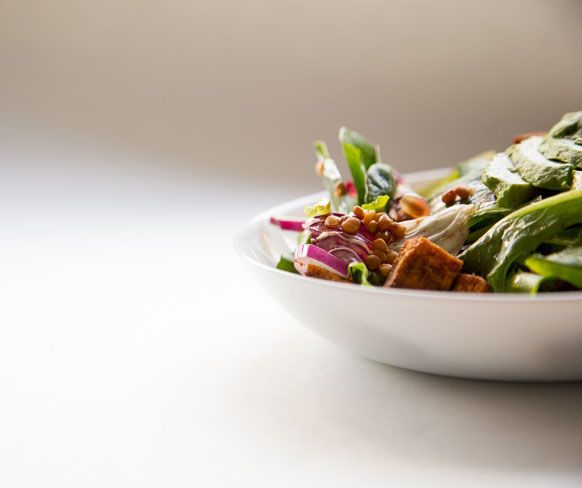 Flavors
In a cooperation with our neighbor Jonesy Gardner Café & Bar, The Poli House created a secret breakfast garden where travel meets local and guests can enter at their leisure through a private entrance for a peaceful breakfast of local, organic fare on the dedicated terrace. During the afternoon and evening time, a selection of delicious small dishes ("Crudo bar") is served at our Rooftop alongside alcoholic and non-alcoholic beverages. Around the hotel and the next door Carmel Market, an endless variety of restaurants, cafes and bars serve almost any type of food imaginable to make your trip a total culinary adventure.