Crudo - RoofTop Bar 
Eat & Drinks Menu
What to Eat
בייגל עם איולי פפריקה וזיתים
Bagel   with paprika aioli and olives
_________
סלט שוק ירקות שוק טריים, חיטה מלאה, לימונים כבושים, גבינת פטה ושמן זית
 Market Salad fresh market vegetables, whole wheat, cured lemons, feta cheese and olive oil
_________
סלט עגבניות ערבה מוצרלה דה בפאלו, זיתי קלמטה, בזיליקום, לחם אבוד וחומץ שרי
Arava tomato salad Mozzarella di Buffalo, Kalamata olives, basil, 'pain perdu' and sherry vinegar
_________
טרטר דג ים אבטיח במשרה סויה ודבש, איולי אסייתי, כוסברה ואבקת אצות נורי
Sea fish Tartar watermelon marinated in honey and soy, Asian aioli, cilantro and nuri seaweed dust
 _________
סביצ'ה דג ים סלט ערבי קצוץ, בורגול, צנוברים, זעתר, סומק, טחינה גולמית ויוגורט כבשים
Sea fish Ceviche chopped Arabic salad, burghul, pine nuts, zaatar, sumac, tahini and sheep yogurt
_________
טרטר טונה אדומה כדורי פאני-פורי, קציפת יוגורט ויוזו,משמש אוזבקי, וויניגרט הבנרו ואבקת לימון פרסי
Tuna Tartar Pani-Puri, yuzu and yogurt foam, Uzbek apricots, Persian lemon powder and habanero vinaigrette
 _________
סלט תאילנדי דג ים, אטריות שעועית, מנגו ירוק, בצל סגול, צ'ילי, עגבניות שרי, שעועית לוביה, כוסברה, נענע, בזיליקום, בוטנים, כפיר ליים, שמן קארי
Thai Salad   sea fish, glass noodles, green mango, red chili, purple onion, cherry tomatoes, string beans peantues, cilantro, mint, basil, kefir lime, curry oil
_________
קרואסון טוניסאי טונה אדומה קונפי עם פפריקה מעושנת, סלט תפו"א ובצל באיולי לימונים כבושים, ביצה חצי קשה,לימונים כבושים, עריסה, כוסברה
Tunisian Croissant   tuna confit with red paprika, potato salad with onion and cured lemon aioli, half boiled egg, cured lemons, harissa sauce, cilantro
_________
Cocktails are always a good idea…
Let's keep it classy
The 007 - Vodka/Dry Martini
Gunpowder gin/Belvedere, Dry vermouth, Olives/Twist
Tony Negroni
Gunpowder, Campari, Vermouth rosso, Orange peel
 Lady Margarita
Patron Silver, Triple Sec, Lemon juice, Salt rim
First we take Manhattan
Bulleit Rye, Gnacia rosso, Angostura bitters, Amarena cherry
Custom Made
The Poli Collins
Gunpowder Gin infused in Earl gray tea, Lemon juice, Simple syrup, Tonic water, Thyme
Sweet Lovin'
Russian Standard  Premium vodka, Pineapple juice, Crème de cassis
Pineapple Express
Patron Silver, Triple sec, Lemon juice, Pineapple puree
no
 Crudo - RoofTop Bar
THE POLI HOUSE's panoramic rooftop
THE POLI HOUSE's panoramic rooftop boasts a full-service cocktail bar perfect for
guests and locals alike who fancy a pre-outing cocktail or chic evening of bottle service
with friends. Expect to experience a wide-range of drinks served by expert mixologists
and a full liquor, fine and beer list  while homegrown Tel Aviv DJs spin the best of house,
soul and groove-savvy tunes.
For more information please contact us at bar@thepolihouse.com
no
no
no
אירועים פרטיים
במלונות בראון
אירועי בוטיק בתל אביב וירושלים
בקולקציית מלונות בראון מגוון לוקיישנים אטרקטיביים המתאימים לקיום אירועי בוטיק ומסיבות קוקטייל באווירה בינלאומית. מיום הולדת באחד הברים שלנו ועד אירועי חברה נוצצים, מלונות הקולקציה הם הבחירה של אלה שראו כבר הכל ומעוניינים ברקע ייחודי ואיכותי באמת עבור האירוע שלהם. בין היתר, תוכלו לשלב את האירוע בלינה מפנקת במלון או בטיפולי ספא לאורחים, או אפילו לשלב מספר לוקיישנים לאירוע מתמשך ומושקע במיוחד. חללי האירועים שלנו משמשים בקביעות לקיום מסיבות השקה, הפקות אופנה, הרצאות וימי עיון, אירועים קולינריים, אירועים משפחתיים ועוד. החללים סגורים או פתוחים תחת כיפת השמיים, ולכל אחד מהם עיצוב, מבנה ואופי משלו. נשמח להתאים לכם את המקום ואת סגנון האירוע המתאים ביותר עבורכם. שירות קייטרינג וציוד נלווה (כגון הגברה ומערכות הקרנה) יכול לעמוד לרשותכם באמצעות המלון או בהזמנה חיצונית (בתיאום).  
לפרטים נוספים ולהזמנת אירוע:
הילה: 050-3634082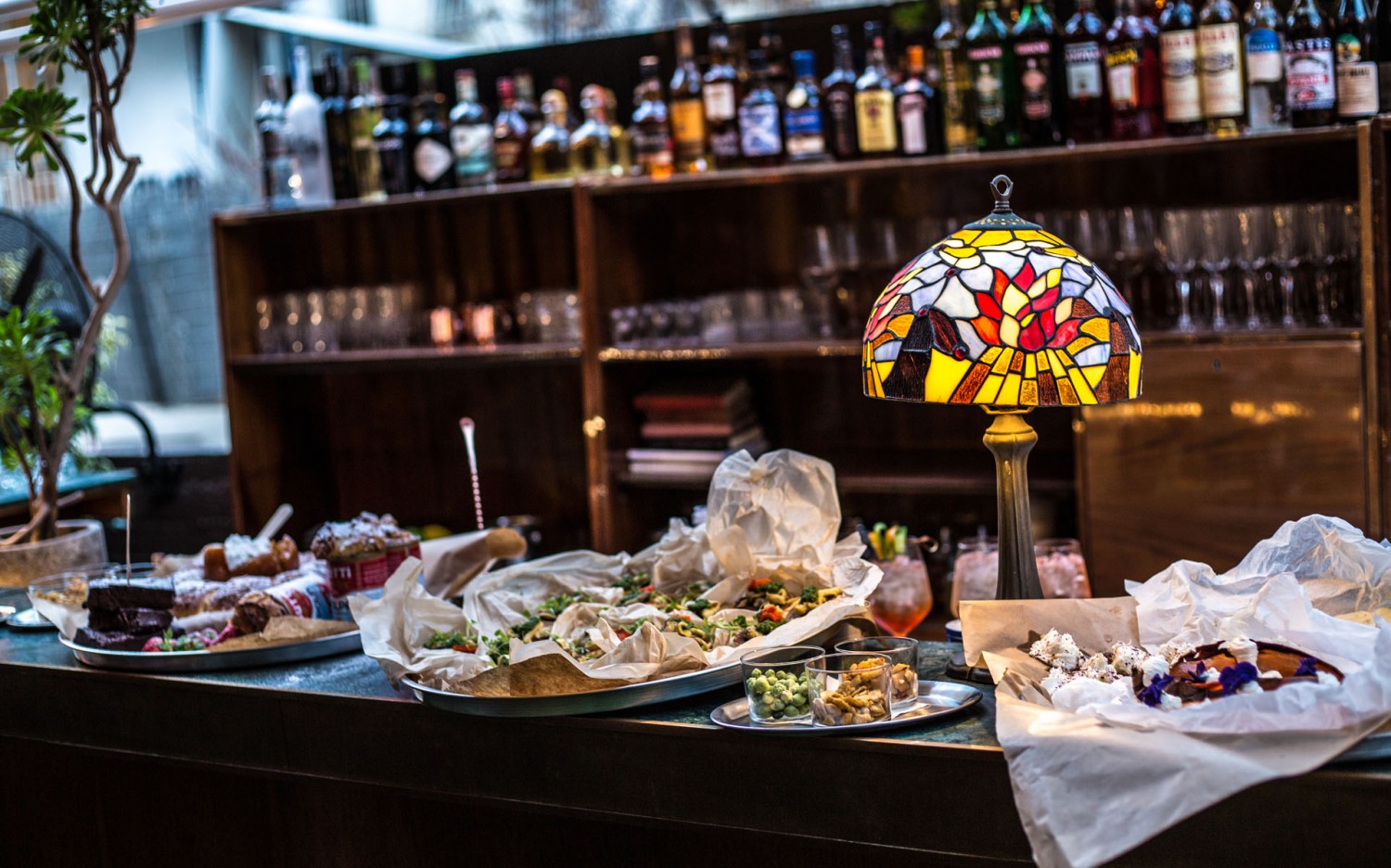 מלון בראון TLV
במלון בראון TLV תוכלו לקיים אירוע פרטי במרפסת הגג המעוצבת הצופה לגגות תל אביב או בגינת המלון והבר הצמודים ללובי. המלון מקניק לאורחיו חוויה אורבאנית ובינלאומית ממש בלב הסצינה התל אביבית. בר המלון (בקיץ על הגג ובחורף בגינה) פתוח בכל יום החל מהשעה 18:00 וניתן לקיים בו מסיבות קטנות בתיאום מראש. 
מספר אורחים מקסימלי: 150
כתובת המלון: רח' קלישר 25 תל אביב
להזמנת אירוע: events@brownhotels.com
או 
להזמנת מקומות בבר: 03-7170200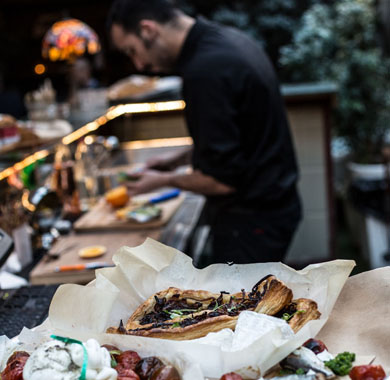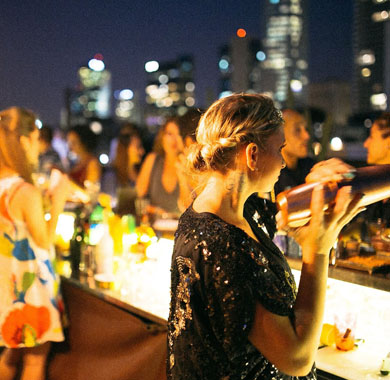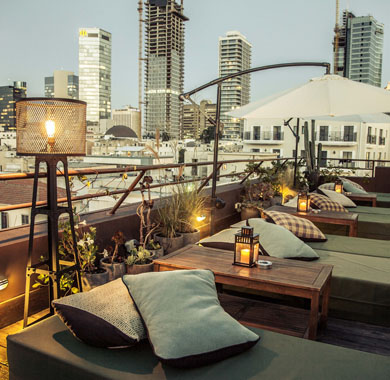 מלון בראון ביץ' האוס
מלון בראון ביץ' האוס ממוקם בסמיכות לחוף הים של תל אביב ומעניק לאורחיו חוויה משוחררת, נהנתנית וסטייליסטית. את האירוע ניתן לקיים באטריום פנימי מעוצב ובו בר ופינות ישיבה, שבצמוד לו מרפסת חיצונית נוספת מקורה.
מספר אורחים מקסימלי: 100
כתובת המלון: הירקון 64 תל-אביב
להזמנת אירוע: events@brownhotels.com
 הילה: 050-3634082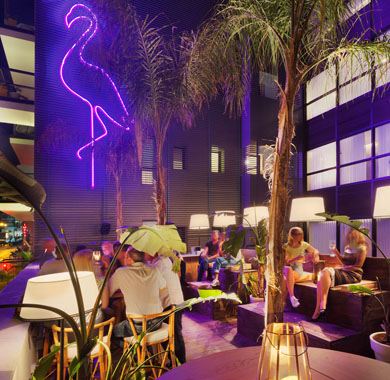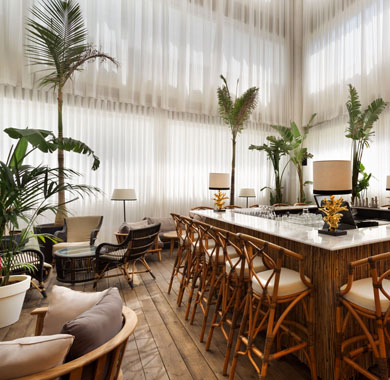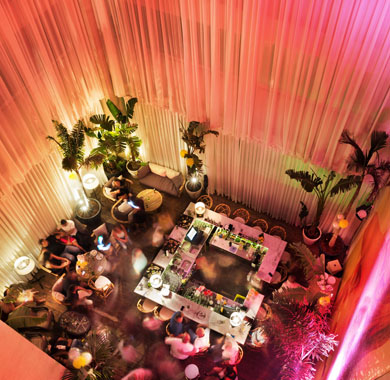 מלון פוליהאוס תל אביב
במלון פוליהאוס תמצאו את אחד הגגות היפים והמדוברים בתל אביב, אותו עיצב מעצב העל הבינלאומי קרים ראשיד. ניתן לקיים אירועים בסדרי גודל שונים, בשטח הרופטופ בר או סביב הבריכה מול נופי העיר. הבר פתוח לאורחים בכל יום החלה מהשעה 18:00 וניתן לקיים בו מסיבות קטנות בתיאום מראש. הבר מגיש תפריט משקאות ומנות אוכל קטנות וטריות. 
מספר אורחים מקסימלי: 150
כתובת המלון: נחלת בנימין 1 תל אביב
להזמנת אירוע:
או
להזמנת מקומות בבר: 03-7105000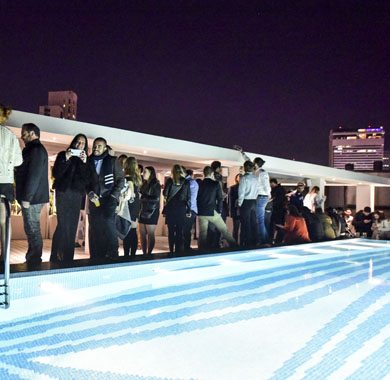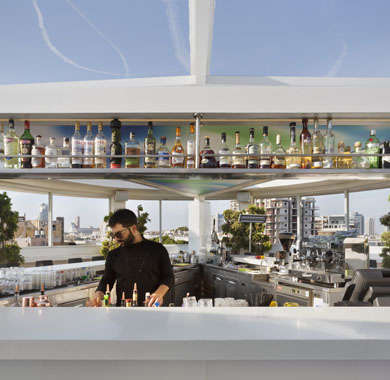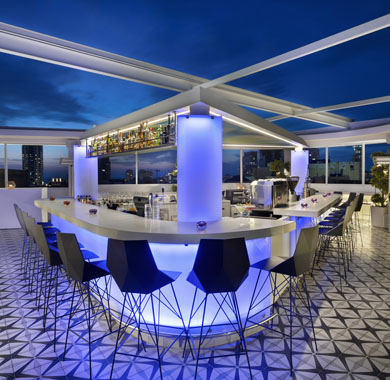 מלון וילה בראון ירושלים
מלון וילה בראון ממוקם בבית פרטי ששימש בסוף המאה ה-19 ובתחילת המאה ה-20 כמעוז החברה הגבוהה של ירושלים ואירח מסיבות, אירועי חברה ונשפים. כיום חודשה המסורת וניתן לקיים אירועי בוטיק אקסקלוסיביים במספר חללים במלון: בגינה הפורחת שבחזית, במרפסת הסגורה הצמודה אליה או במרפסת הגג הצופה לגגות העיר, לכנסיה האתיופית ולנוף הרי ירושלים. כמו כן, ניתן לעשות שימוש גם ב"בר המערה" הייחודי הממוקם בבאר המים העתיקה שתחת הבית.
מספר אורחים מקסימלי: 100
כתובת המלון: רחוב הנביאים 54, ירושלים
להזמנת אירוע: events@brownhotels.com
או
להזמנת מקומות בבר או בגינה: 02-5011555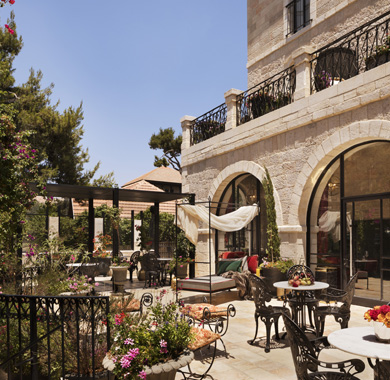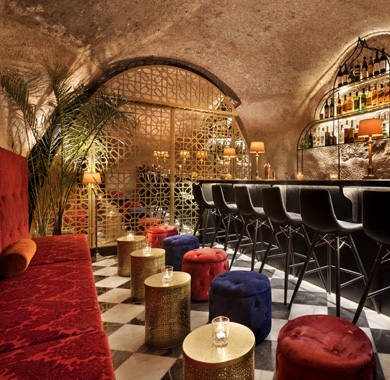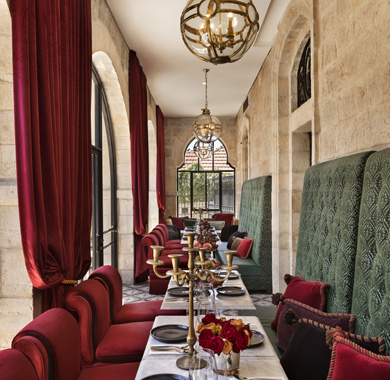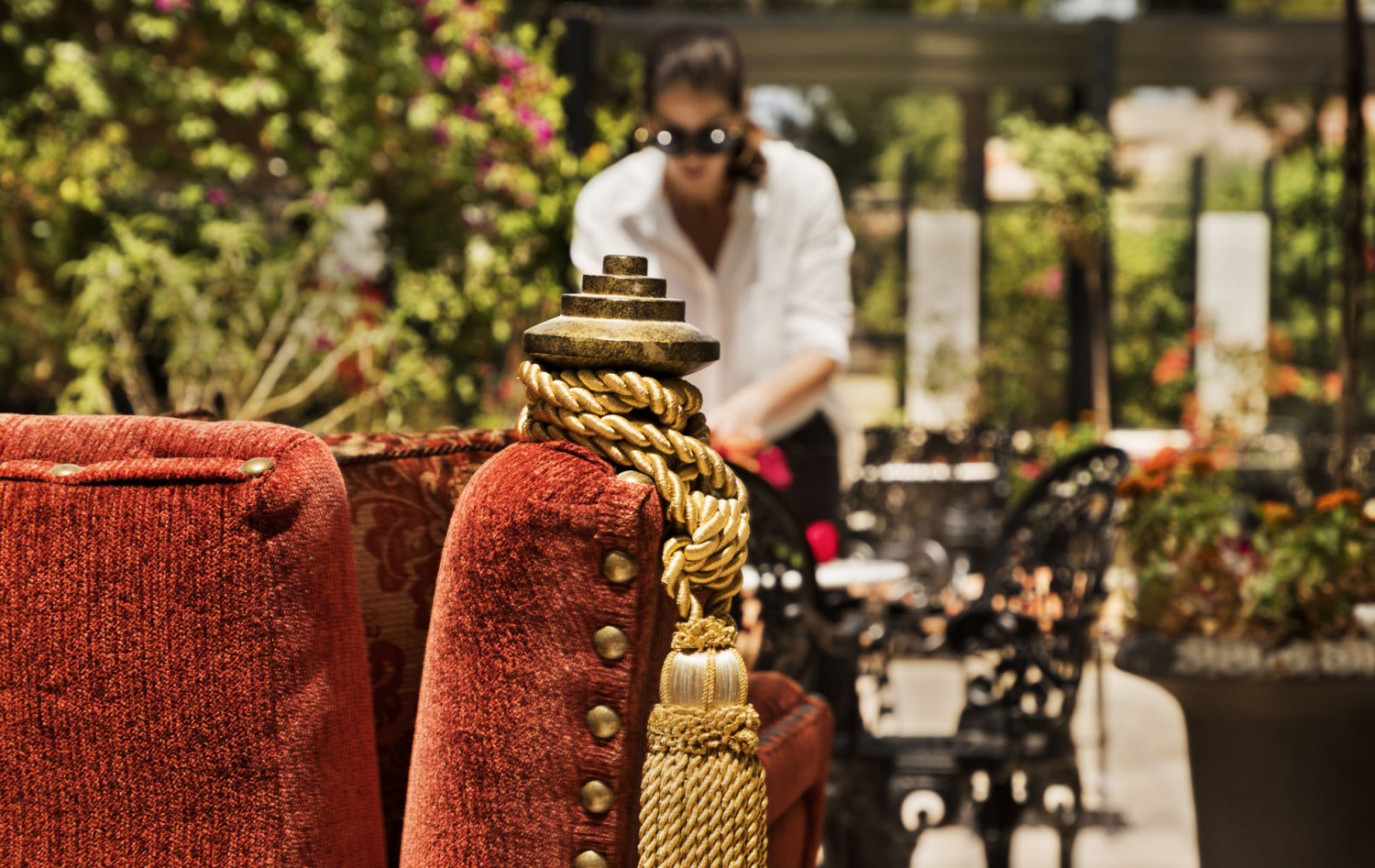 no
MEET DAVE, SON OF A BROWN
מלון "דייב" החדש, הבן הצעיר והמרדן של משפחת מלונות בראון, מעניק חוויה אורבאנית ונועזת במחיר נגיש ובמיקום מעולה. המלון ממוקם בצומת תל אביבי תוסס, בפינת הרחובות גורדון ובן יהודה, במרחק שתי דקות הליכה מהים ומרחוב דיזנגוף, צעדים ספורים ממסעדות נהדרות, ברים שכונתיים וחנויות בוטיק אופנתיות.  
דייב עוצב על ידי המעצב הישראלי עגנון גרנות בשיתוף "לאופרד הוספיטליטי", בסגנון שובב ונועז המעניק לאורחים חוויה שמחה ובלתי שגרתית. חדרי המלון והשטחים הציבוריים הצבעוניים מעוטרים באוסף אקלקטי של פריטי ווינטג' שנאספו בשווקי פשפשים ברחבי אירופה. ארוחת הבוקר מוגשת באחד משני בתי קפה פופולריים הממוקמים בסמוך.
פתיחה להרצה: אוקטובר 2017
מחירי הכרות מיוחדים 15% הנחה , החל מ 450 ש"ח 
להזמנת חדר:
טלפון מחלקת הזמנות: 03 7605000 שלוחה 1 
מייל:  dave@brownhotels.com
brown beach house croatia
no
Meet Dave, Son of a Brown
Dave, Brown Hotels' new rebel child, is a budget boutique hotel designed for fun loving urbanites eager to explore Tel Avivian life. Located on the bustling corner of Gordon and Ben Yehuda Streets, just a two-minute walk from the Mediterranean Sea, the Dave is merely steps away from the city's best in food, bars and shops. 
Designed by homegrown Israeli designer Agnon Granot, Dave offers playful aesthetics celebrating of 1970's, with each room housing its own eclectic assortment of flea market finds and funky antiques fill the spaces. For breakfast, guests are directed to one of two nearby cafes, both of which are as popular amongst the locals as they are with tourists. 
Soft opening: 1 October 2017
Special opening rates 15% off, starting from 110$ 
For Reservations:
Tel.   +972 3 7605000  ext. 1
Email: dave@brownhotels.com
Pages