no
Breakfast, Brunch and High Tea in Jerusalem
Villa Brown's green open-air veranda is the centerpiece of the hotel's public spaces, a communal gathering spot where you can enjoy breakfast in the fresh morning air, high tea every afternoon or simply take in Jerusalem's enchanting atmosphere any time of day. The Tea garden is open for hotel and outside guests alike, please make sure to book a table in advance. It can also host private events in an exclusive Jerusalem atmosphere.
Breakfast / Brunch
Our indulgent daily breakfast created by renowned Israeli chef Meir Adoni features a lush mélange of Israeli, Mediterranean and continental flavors, including a delicious house shakshuka; a French-style leek, herbs and cheese omelet with a side of baked potatoes topped and crème freche; traditional Turkish burekas; and a smoked trout Nicoise Salad.
120 NIS per person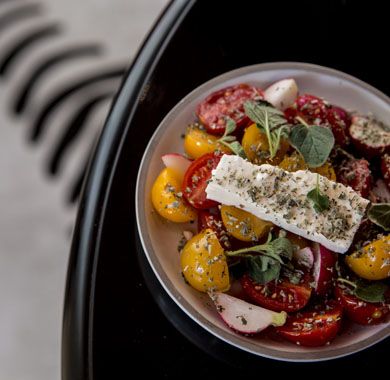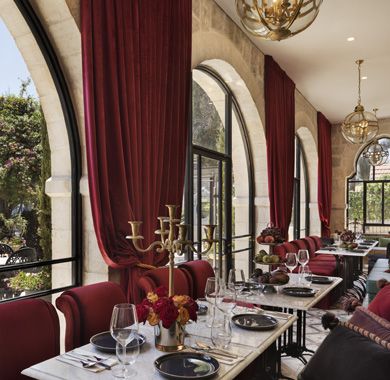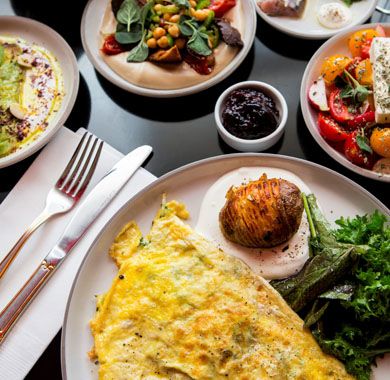 High Tea
For High Tea, we offer a selection of several teas alongside a festive tray with an array of delectable appetizers, such as smoked salmon, mini egg salad or zucchini pesto sandwiches, local malabi, home made spreads, mixed cheeses, biscuits and more.
120 NIS / two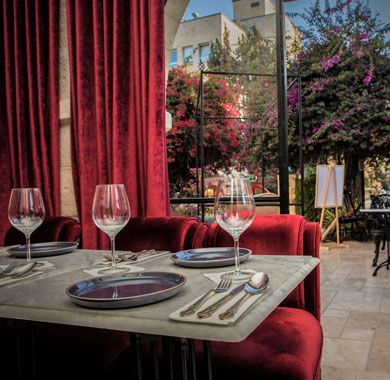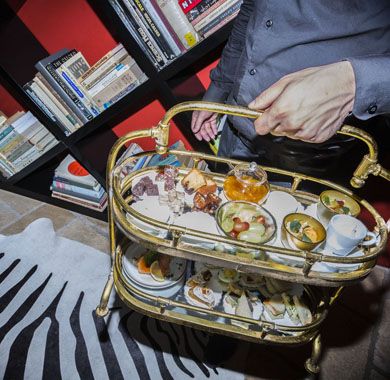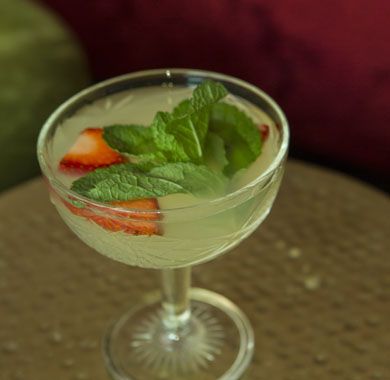 The Tea Garden is open daily
for house and outside guests:
BREAKFAST / BRUNCH
SUN - FRI 07:00 - 13:00
HIGH TEA
SUN - THU 17:00-19:00
FRI 12:00-16:00
Please make sure to reserve a table at: