no
Athens Retro style hotel with a contemporary touch
Innovative and prolific, the emblematic Emmanuel Vourekas was Brown Acropol's original architect. Inspired by the modernist movement but also influenced by contemporary elements, he played an important role in the mid-war and post-war architectural development of Athens, delivering a variety of buildings, ranging from large middle-class apartment blocks and mansions in the city center and the suburbs, to corporate units and big hotels. His work on Brown Acropol in particular, channels a 70s feeling that comprises the aesthetic trends of the mid-century era as well as the classic Athenian flair.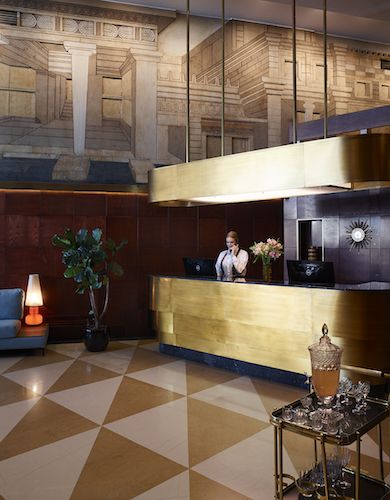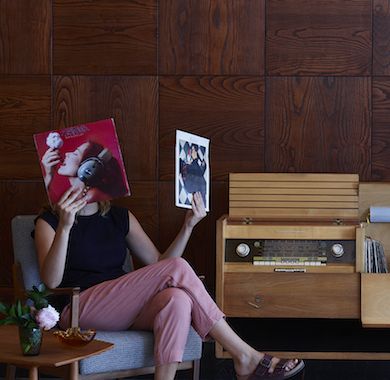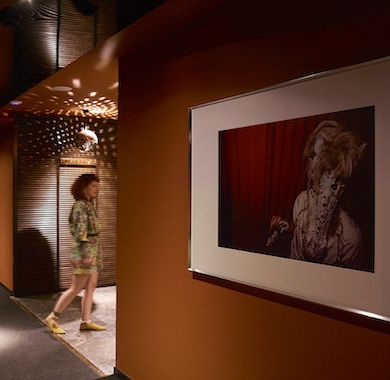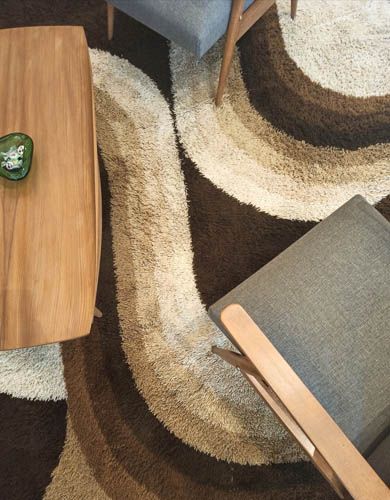 The mural adorning the entrance of Brown Acropol is attributed to Pikionis-Koutsogiannis architects. Inspired by the intricate palace of King Minos, the impressive work sets the tone of classical grace. Throughout his remarkable career, Dimitris Pikionis, mostly famous for modernizing the pedestrian landscape around the Acropolis, managed to perfectly combine his love for tradition and modernism. Consequently, the Brown Acropol artwork, evoking an archaic/neoclassical sense of geometry and aesthetic superiority, constitutes a vivid sign of Pikionis' very ability to interpret the passing of centuries like a true visionary.
Design & architecture agency K-Studio redesigned Brown Acropol in a manner that showcases a unique combination of retro and contemporary aesthetic, resulting in a mad men-like environment of luxury comfort. Since the hotel was in such a good condition already, its iconic elements from the modernist era were preserved and enhanced. Vintage furniture, bespoke pieces, timeless materials like oak wood, Greek marble, concrete and aluminum, and an earthy colour palette of burnt orange, mustard yellow and shades of brown attest to a subtle, hip ambience of fine taste. Satisfying the modern traveler's practical and aesthetic needs, while making him feel at home in an elevated lifestyle context with a sociable attitude, is Brown Acropol's aspiration.