no
BROWN MACHNE YEHUDA
Market Vibes
New Boutique Hotel in Jerusalm
Brown Mahane Yehuda is the fourth hotel to be born out of the Brown Hotels collection in Jerusalem, a brother to Villa Brown, Villa Brown in the Moshava and Brown JLM, which opened last February. The hotel is located next to the famous and quite legendary, Mahane Yehuda market, which in recent years has become the center of Jerusalem's nightlife, and is now the home to the city's best bars and restaurants.
.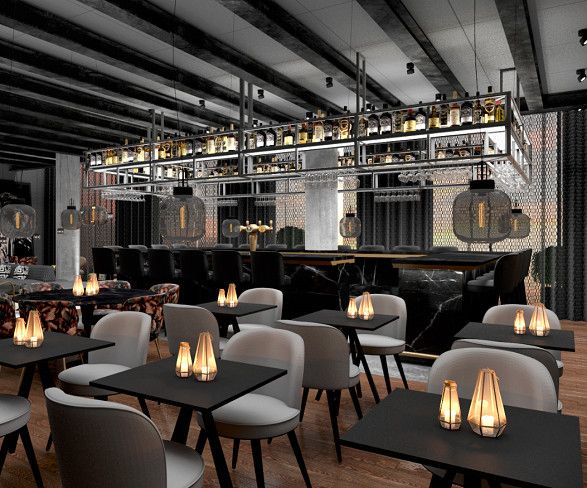 Lobby-Bar
The spacious and attractive lobby of the Brown JLM is the perfect place for a pleasant relaxation with a glass of wine and a good book, next to the burning fireplace. The painted ceilings preserved in the lobby space add to the authentic Jerusalem style and blend into the current and stylish design of the space. At the end of the lobby is the hotel bar that will serve a selection of drinks and cocktails and light meals, sitting at the bar or in the sunny plaza in front, overlooking a green view of the nearby Independence Garden.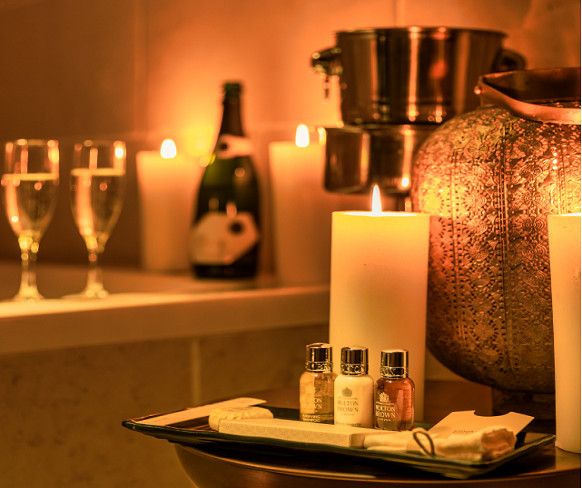 ספא בירושלים
בסוויטת הטיפולים הזוגית והמפנקת של המלון, צוות הספא שלנו יישמח להציע לכם מגוון טיפולים מקצועיים אשר יאפשרו לכם להטעין את הגוף והנפש באנרגיות חדשות. הסוויטה כוללת בין היתר אמבט ג'אקוזי פרטי (בהזמנת חבילה מתאימה מראש). אורחי הספא יכולים גם ליהנות מטבילה בבריכת האינפיניטי שעל גג המלון (בעונה) ובאמבט הג'אקוזי החיצוני, תחת שמי ירושלים אל מול נוף עוצר נשימה. ניתן להזמין לינה במלון בראון JLM במסגרת חבילת לינה וספא רומנטית ומפנקת, בתיאום מראש.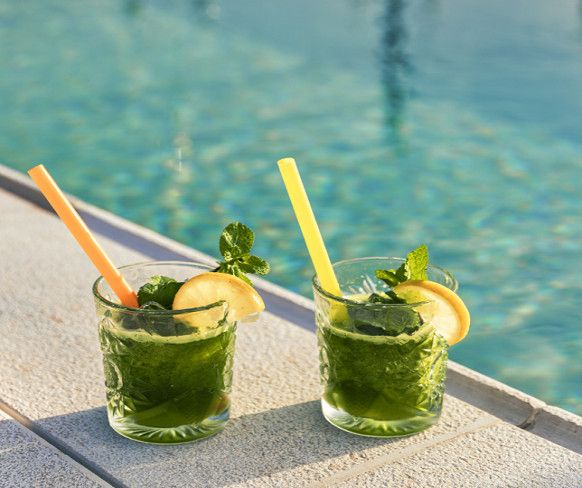 Rooftop
The highlight of the Brown JLM Hotel is the impressive roof terrace overlooking a panoramic view of Jerusalem with an infinity pool (not covered), a jacuzzi bath and a sunbathing and relaxation area - alongside a rooftop bar where, among other things, the hotel's breakfast will be served.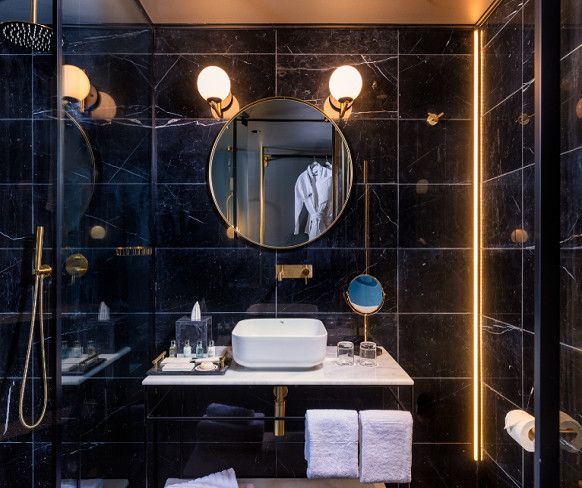 Design
Brown Mahane Yehuda was designed under the motto "Work Hard, Play Harder" - a New York design, dark, intimate, one that comofrts the guest at the end of a "wild" night and eases the feeling of hangover. The sexy bathrooms are designed as a transparent glass aquarium (surrounded by sliding curtains). The furniture combined with braided rattan, brings into the rooms the artisanal atmosphere of the market. In the hotel lobby is the X Library, which has become the hallmark of Brown hotels in Israel and around the world. Exposed white and concrete walls covered with heavy golden velvet curtains put guests in the unique atmosphere of the hotel.
Neighborhood
The Brown JLM Hotel is located in one of the most strategic points for visitors to the city, right in the heart of things but in a green, picturesque and quiet corner. Most of the hotel's rooms overlook the pastoral Independence Garden and the new Museum of Tolerance, and a sunny morning walk in the garden will be especially suitable for nature and green lovers. Adjacent to the hotel are, among other things, the new student dormitories in Jerusalem, which bring a young atmosphere and new blood to the entire area. The location of the hotel is actually at the seam between the popular Nahalat Shiva complex and the prestigious Mamilla complex. In Nahalat Shiva with its picturesque alleys you will find the best restaurants, bars and authentic shops of Jerusalem and in any case you will find the best brands and luxury shops, bustling cafes and a cosmopolitan variety of visitors - all on the way to Jaffa Gate and the Old City walls.