no
Villa Brown Ermou
Crème de la crème!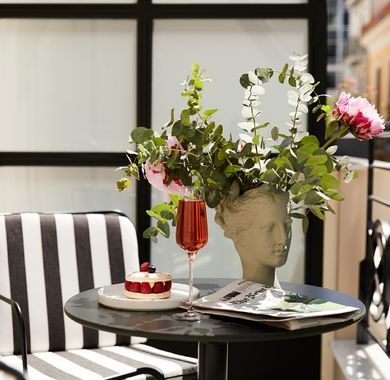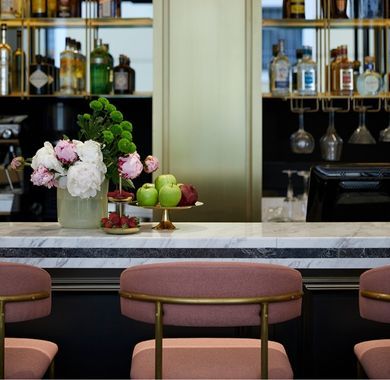 CHIC HOTEL EXPERIENCE
This refined boutique hotel celebrates finesse, right in the heart of Athens. Nestled in an adorable urban pathway, Villa Brown Ermou is conveniently located between the bustling shopping street of Ermou and the dreamy Plaka, the crème de la crème of the Athenian neighborhoods. 51 rooms and suites imbued with a contemporary take on old school opulence, this hotel de charme introduces a gracious environment, carefully crafted for the true bonne vivants!
Check out our Airport transfer options!
2+1 Winter Offer!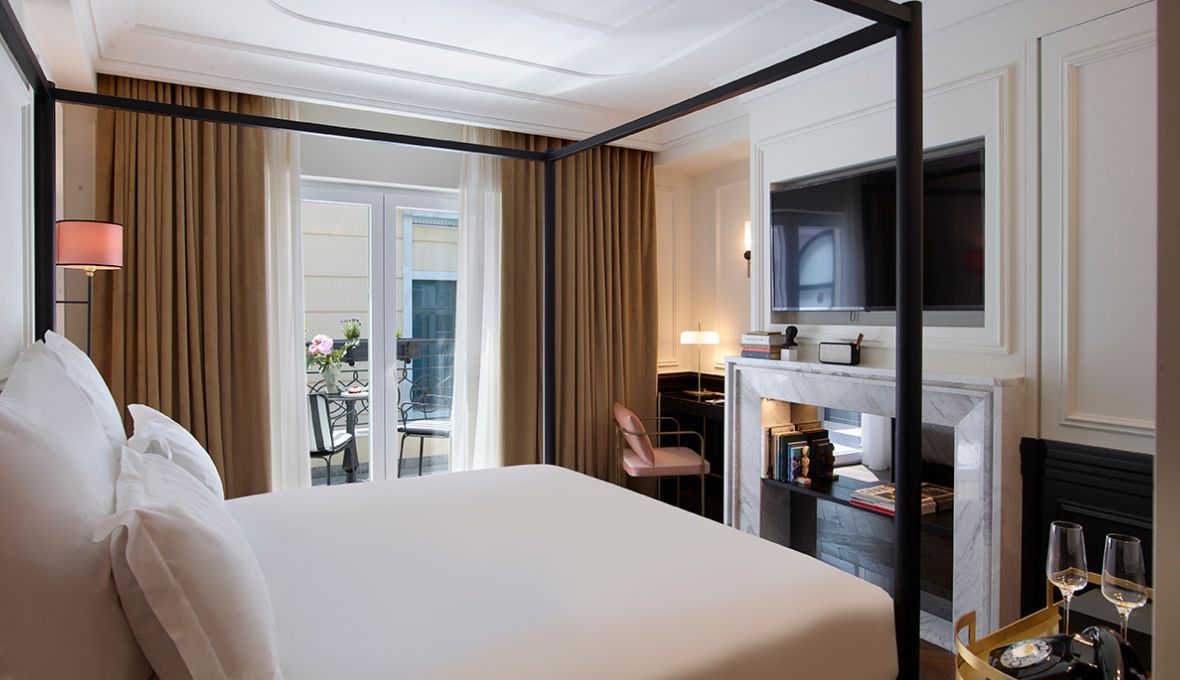 Rooms
Villa Brown Ermou is chic and intimate, dedicated to only a small selection of guests. Each of the rooms is carefully curated, following a signature black and pink scheme with copper accents. The elegant details and the limited edition artworks lend a fresh vision to what a contemporary Belle Époque would feel like. 51 exclusive rooms and suites, crafted for your relaxation.
The Bistro
Start your day by choosing among a luscious selection of delectable breakfast options and relax in the opulent atmosphere of the bistro! And should you wish to continue your day with a fine selection of wines and exquisite brunching and dining options, you have come to the right place!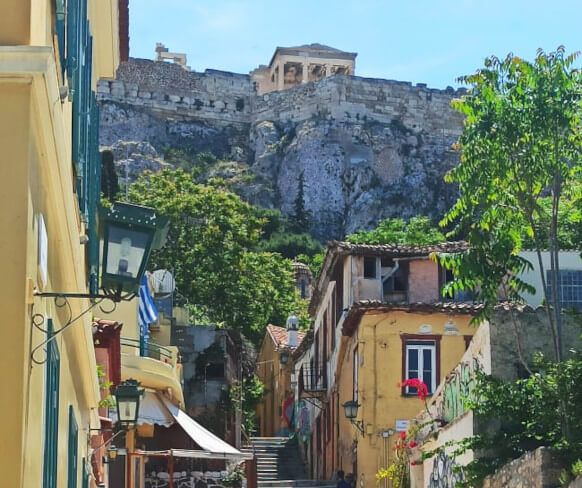 Neighborhood
The location emits an ambience and a certain alluring feeling that attracts the Athenians in search for the joie de vivre. Perfectly situated, just a short walk away from Ermou, the city's forte in fashion shopping, and the iconic Plaka neighborhood, you will have every opportunity to experience the city like a local.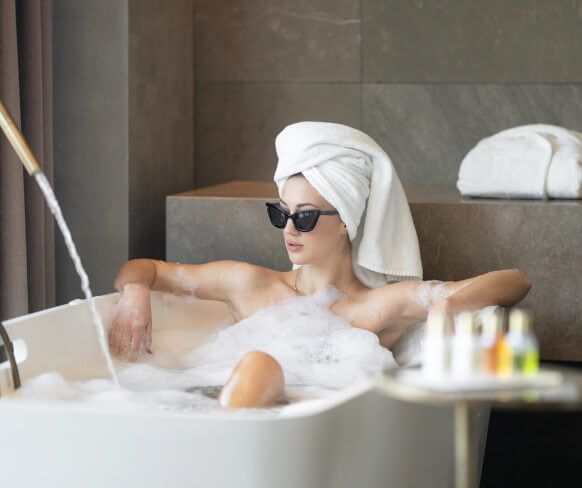 Wellness
Coming Soon

Soothing for the senses, our spa services invite you to immerge yourself in an atmosphere of pampered intimacy. Every treatment is a customized experience, tailored to the needs and wishes of the guest. If you wish to keep up with your fitness activities, our charming in-house gym is always accessible and fully equipped to cover your every need.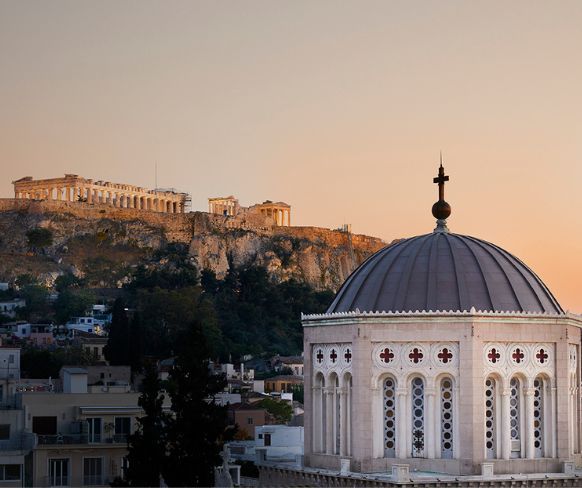 Rooftop Bar
Coming Soon
Our rooftop is created with the sole purpose of hosting intimate moments and sparkle endless nights drenched in champagne! The main event is, of course, the astonishing view of the Acropolis.